Blog
Posted in: SERVO Blog
March 17 Jeff Eckert, Jenn Eckert
Another insect-inspired concept is the Low Cost UAV Swarming Technology. According to ONR officials, LOCUST can launch swarming UAVs (unmanned aerial vehicles) to autonomously overwhelm an adversary.
Posted on 03/17 at 2:08 pm
---
Posted in: SERVO Blog
March 17 Jeff Eckert, Jenn Eckert
Robotic technology offers a new prospect for automated experiments and enables fly researchers to do several things they couldn't do previously.
Posted on 03/17 at 12:11 pm
---
Posted in: SERVO Blog
February 17 Jeff Eckert, Jenn Eckert
Some folks at MIT's Photonic Microsystems Group are developing a LIDAR-on-a-chip system that is smaller than a dime, employs no moving parts, and can be mass produced in standard CMOS foundries for as little as $10 each.
Posted on 02/17 at 1:30 pm
---
Posted in: SERVO Blog
February 17 Jeff Eckert, Jenn Eckert
Lockheed has developed "Self-Propelled Instruments for Damage Evaluation and Repair" (SPIDERs) to inspect the helium envelope of its new hybrid airship for pinholes. Five or six of the maintenance bots can locate the holes and apply patches in roughly half the time of humans.
Posted on 02/17 at 11:52 am
---
Posted in: SERVO Blog
February 16
From my first involvement in this sport, just at the end of the BattleBots™ run on Comedy Central, through the gradual decline of "big bot" events into a persistent few, the explosive growth of "small bot" events, and now, into "The Second Age of Television," it's been quite a ride.
Posted on 02/16 at 8:10 pm
---
Posted in: SERVO Blog
September 15
When disaster strikes, who's first on the scene? More and more, it's a robot. In her lab, Robin Murphy builds robots that fly, tunnel, swim and crawl through disaster scenes, helping firefighters and rescue workers save more lives safely — and help communities return to normal up to three years faster.

Posted on 09/15 at 3:08 pm
---
Posted in: SERVO Blog
August 15
It's ParkerBot! was featured in the article "Animatronics for the Do-It-Yourselfer" by Steve Koci found in the September 2015 issue. Here is a video demo of ParkerBot sneaking around the neighborhood, getting ready to scare some kids!
Posted on 08/15 at 12:12 pm
---
Posted in: SERVO Blog
June 15
The aim of the project is to create an open hardware underwater vehicle based on BeagleBone Black. The project will involve using the OpenROV code base and the APM, to provide autopilot capabilities. ROS will be used as a bridge (mavros) to interface with the APM. The project will enable hobbyists to get access to a low cost, easy to use and open hardware underwater vehicle platform with autopilot capabilities which they can modify according to their needs and requirements.
Posted on 06/15 at 8:55 am
---
Posted in: SERVO Blog
May 15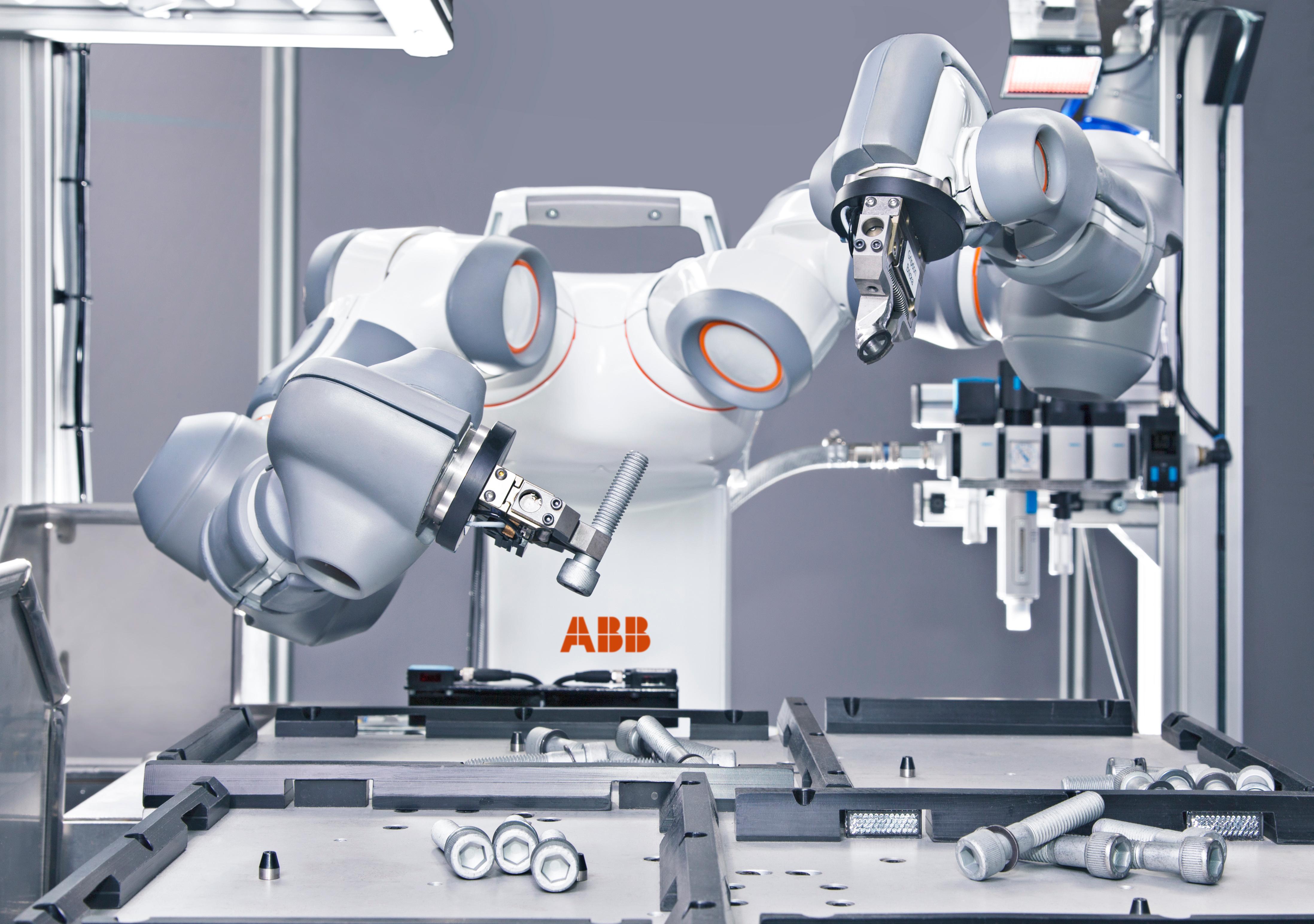 London, U.K. – 7 May 2015 – You live and learn, but robots do neither. Are you the one to change that? Innovation platform The IdeaHub is recruiting robotics innovators worldwide to take up a unique opportunity to pitch their ideas to world leading industrial robotics manufacturer, ABB Robotics.
Posted on 05/15 at 9:05 am
---
Posted in: SERVO Blog
May 15
Great news, the students this year from the Robotics Inventors Club won the category for their age group in the Smithsonian Invent it challenge beating out thousands of entrants from across the WORLD!!! They aren't done yet though… They need our HELP! And all your family, friends, classmates to get Robotics Inventors Club votes up so they can get the Smithsonian choice winner as well. Voting ends May 3rd, please post, tweet, email anyone and everyone you can. Let's bring these little robot inventors home winners!
Scroll down to vote for A.N.A. (Autonomous Nurse Assistant), Vote HERE
Posted on 05/15 at 10:08 am
---