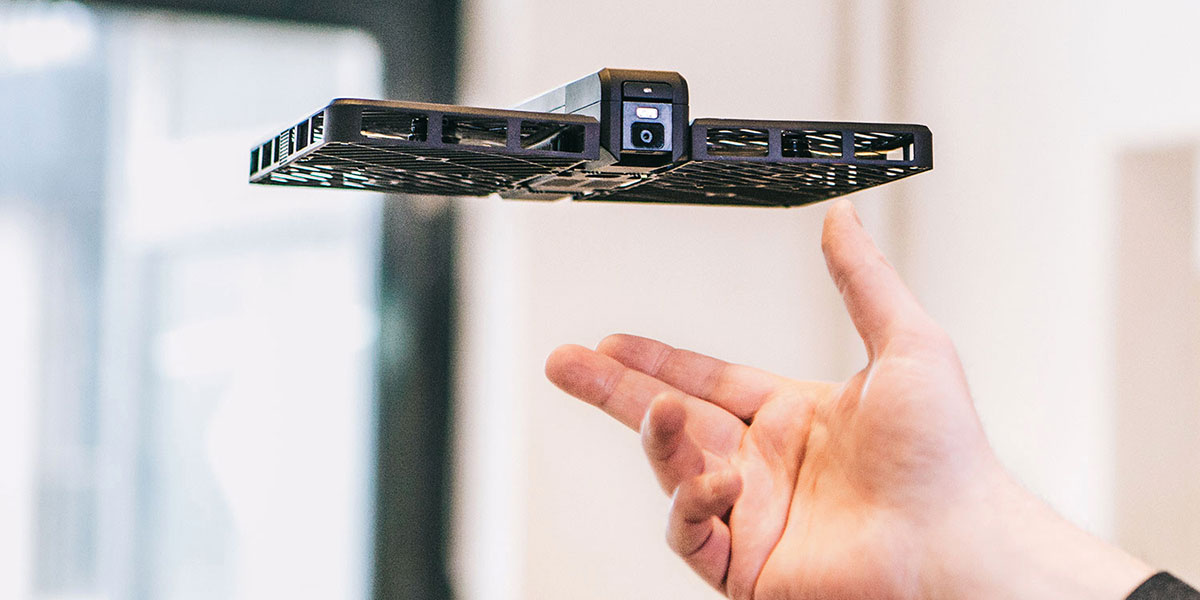 Posted in: SERVO Blog (04/14 at 04:46 PM)
Bye-Bye Selfie Sticks
For those who are so deeply into self-documentation that a simple selfie stick just doesn't do it anymore, Zero Zero Robotics (gethover.com) has unveiled the Hover Camera, launched with $25 million in funding from various investors. Based on the Qualcomm Snapdragon Flight drone platform, the camera uses embedded AI to intelligently navigate and avoid obstacles while snapping 13 MP photos or capturing 4K video of whatever events you think will fascinate the rest of the world.
The camera tracks your face and body to keep you in the picture, and proprietary technology digitally stabilizes photos and video by eliminating shakes and jitters. Operation is about as simple as it could be: You just toss the camera away from you, and it automatically rights itself and hovers nearby. It also features steady hovering via a 3 MP downward-facing camera and the ability to capture 360° panoramic images. It is notable that, at only 238 g (8.4 oz), it squeaks in under the FAA 250 g Hobbyist Drone Registration weight limit, so you can thumb your nose at the feds.
Although the device operates independently, you can use its iOS or Android app to position it with taps and swipes, even at altitudes of up to 164 ft (50 m). Care is advised, as the batteries become drained after about seven minutes. The Hover Camera is built by Foxconn Technology which, of course, also makes iPads and iPhones, Kindles, PlayStations, and other well known products. No official price has been announced as of this writing, but it is expected to be in the neighborhood of $600.
Comments