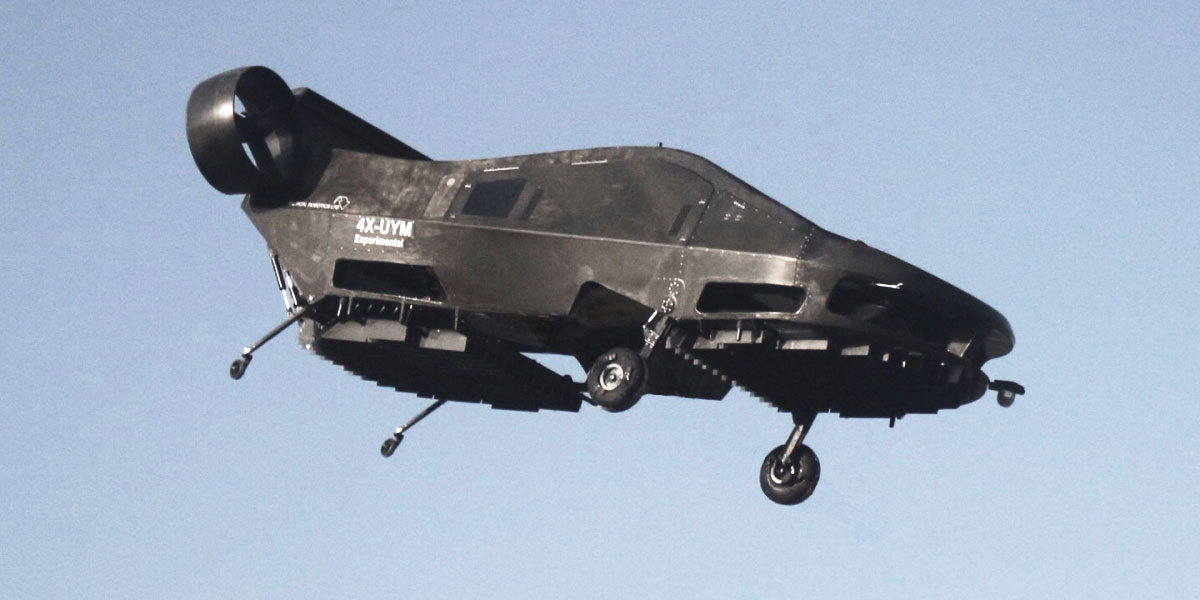 Posted in: SERVO Blog (03/31 at 03:28 PM)
Passenger Drone Takes Off
Since 2001, Israeli tech firm Urban Aeronautics Ltd. (www.urbanaero.com) has been developing a flying car it calls the Cormorant (formerly known as AirMule). Referred to as a "Fancraft," the vehicle is a passenger-carrying drone intended both for evacuating people from hostile environments and providing safe access for military forces in dangerous places. For example, it could be used to rescue people from a city that has been hit by a dirty bomb or contaminated by a hazardous chemical substance.
The vehicle can be remotely piloted or programmed to operate autonomously. Perhaps the most interesting aspect of the Cormorant is that it uses six internal rotors rather than helicopter-type propellers, so it can maneuver in between buildings and below power lines with no fear of blade strikes. The rotors provide enough power to lift the 1,500 kg (3,300 lb) drone and a payload of another 500 kg (1,100 lb) at speeds up to 185 km/hr (115 mph). Plus, it can endure crosswinds of up to 92 km/hr (57 mph).
Cormorant made its first solo flight late last year, and it was deemed a success despite some unresolved conflicts with data sent by onboard sensors. However, it still hasn't met all relevant FAA standards, so it isn't expected to be available for delivery until sometime in 2020. You can preorder one for about $14 million.
Comments