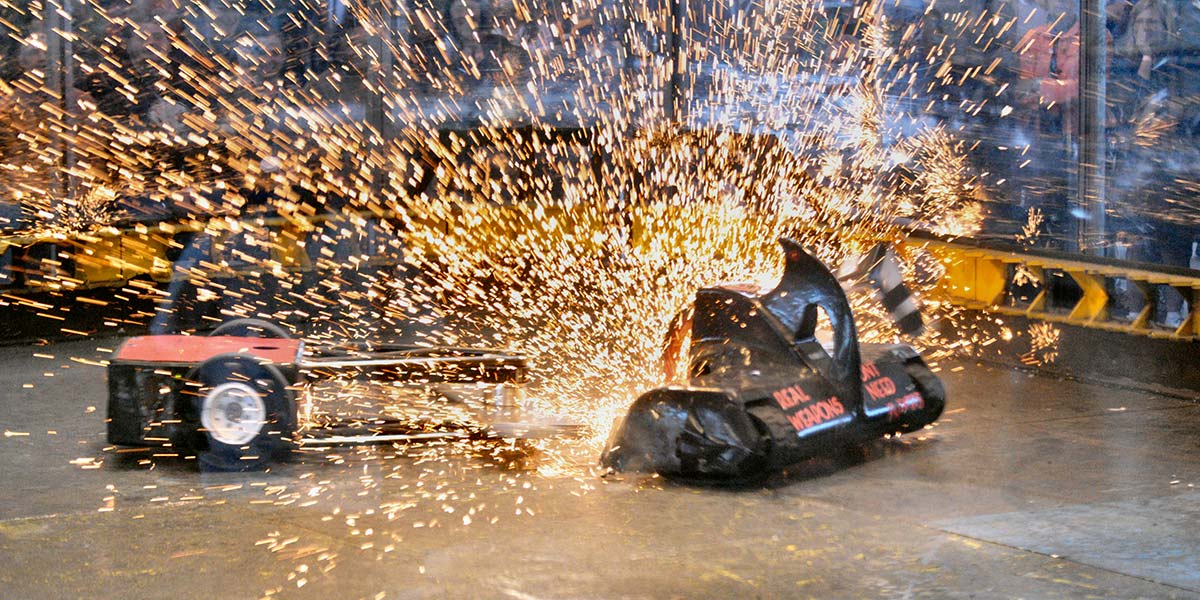 RoboGames Returns!
By Ray Billings View In Digital Edition
---
The International RoboGames has historically been one of the largest robotic events in the world and is set to return in April 2023.
Competitions at RoboGames typically involve entrants representing a large selection of countries, who compete in over 50 categories such as autonomously navigating robots in RoboMagellan, combat robots, stair climbing, weight lifting, soccer bots, sumo bots, and humanoid kung-fu just to name a few.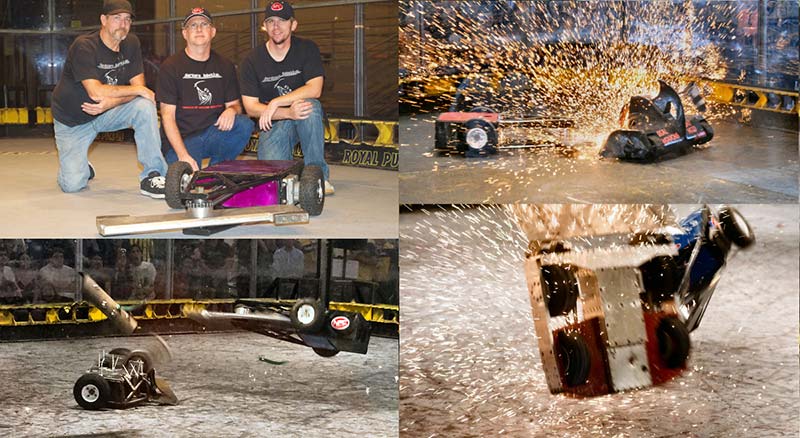 ---
About two thirds of the robot events are autonomous, while the remaining one third are remotely operated. Similar to Olympic competitions, the contestants compete for Gold, Silver, and Bronze medals and believe me, the competition for these medals can be fierce!
RoboGames is truly an international extravaganza and has enjoyed support from the viewing public and builders throughout the globe. One of the key aspects of RoboGames is that it includes many aspects of robotics all under one roof, which allowed learning and interaction with other disciplines. If you built a line following robot, you could talk with the sumo builders.
If you were interested in the hockey or soccer robots, you can spend time looking over the combat robots. Whether you are simply interested in the art bots or the complex technological breakthroughs in AI, there is literally something for everyone. Many people (fans and builders alike) always looked forward to this event year after year. So, you can imagine the community sadness when this event didn't return after the 2018 event.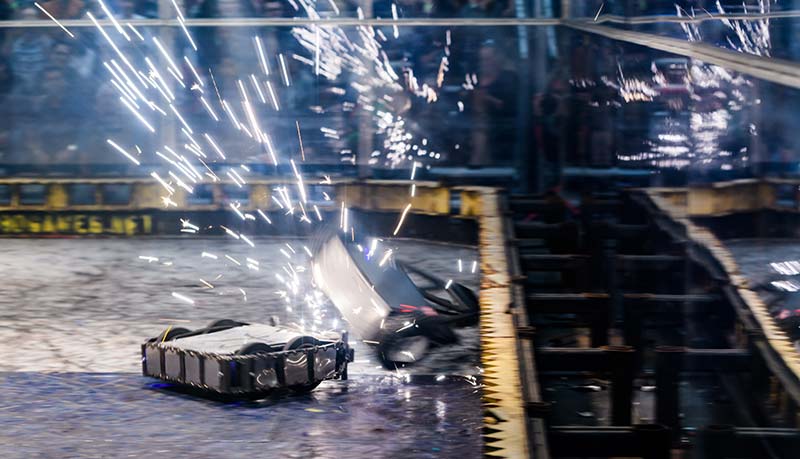 ---
It's hard to put into words how important RoboGames has been to the community at large, and to me personally. Combat robot events for smaller "Insect" classes are fairly common, but there are simply very few options for larger robots to compete. Without major events to attend, the development of more competitive robots simply halts.
I know that a big reason I personally have continued to compete is because of the opportunities available to me, and without RoboGames I would have likely moved on to other hobbies.
RoboGames has been a capstone to several college robotics classes, the subject of an engineering master's thesis, provided technical advancements that have directly started several businesses, helped multiple people expand their career paths, and inspired countless kids to see science and engineering as "cool." The legacy here really can't be overstated.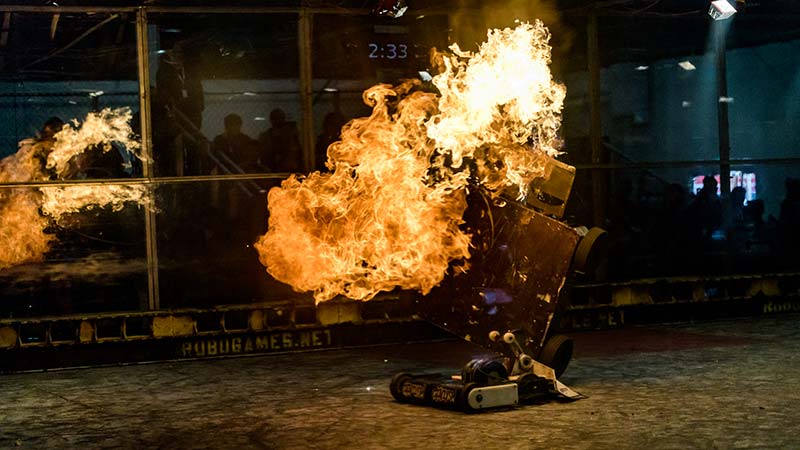 ---
A large event of this type requires immense amounts of logistical support, hours of preparation, an attention to detail on a huge scale, a lot of manpower, and unfortunately a lot of money. Of course, the pandemic didn't help, forcing many events to shut down — some of them permanently.
The good news is that after a few years' hiatus, the International RoboGames event is returning for 2023!
The International RoboGames will be held April 6th through April 9th, 2023 at the Alameda County Fairgrounds in Pleasanton, CA. All those days will be action packed, with all the different classes and events you have come to expect from one of the world's largest robot competitions.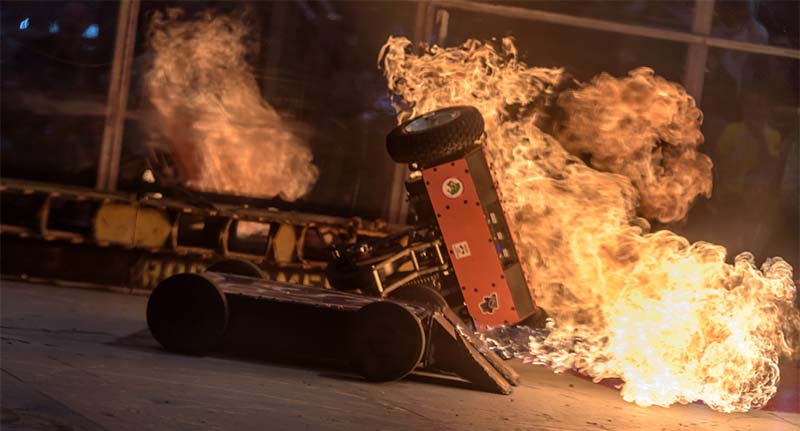 ---
While the combat classes tend to generate the most interest, there are a lot of varied events at RoboGames with something that will appeal to just about everyone. If you're under 18, there are multiple events that you can enter for free. A list of the events at RoboGames and an approximate schedule are available at http://robogames.net/events.php.
The combat arena has recently been upgraded, ensuring the safety of everyone involved and providing clear viewing for all the action. The heavyweight class has been increased to 250 pounds, ensuring some amazing non-stop carnage!
Many of the same combat robot builders you are accustomed to seeing on TV will be here for this event, including me. This will be your chance to interact with some of your favorite builders and see the fights live.
If you've never watched the combat matches live before, I encourage you to try it. Video is great and all, but nothing is quite like experiencing it in person.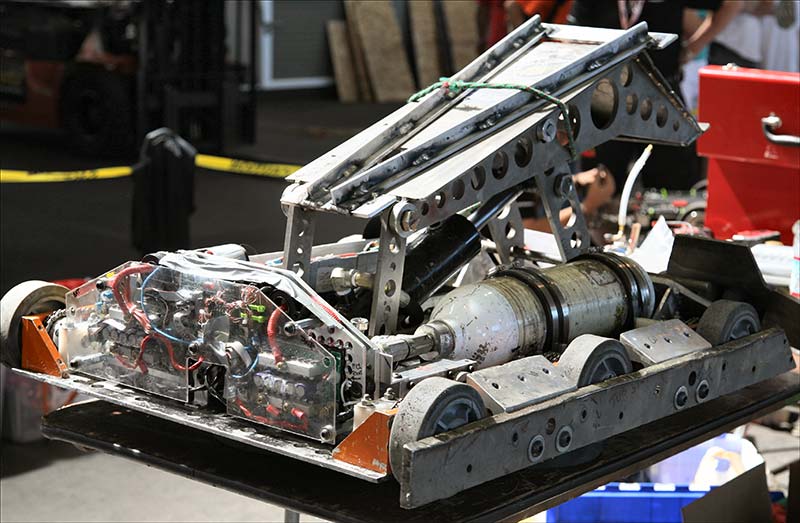 ---
As of this writing (several months in advance of the event), many of the combat classes are already full, with a great mix of veteran machines and some great new builds by veteran teams. The years on hiatus haven't diminished the appeal of this event at all, and it seems to have primed the community. The excitement just keeps growing!
The field has never looked more competitive, and this is an event not to be missed. Build a robot and compete or come out to watch the action! Get the full event details at http://robogames.net/index.php.
I'll see you there! SV
---