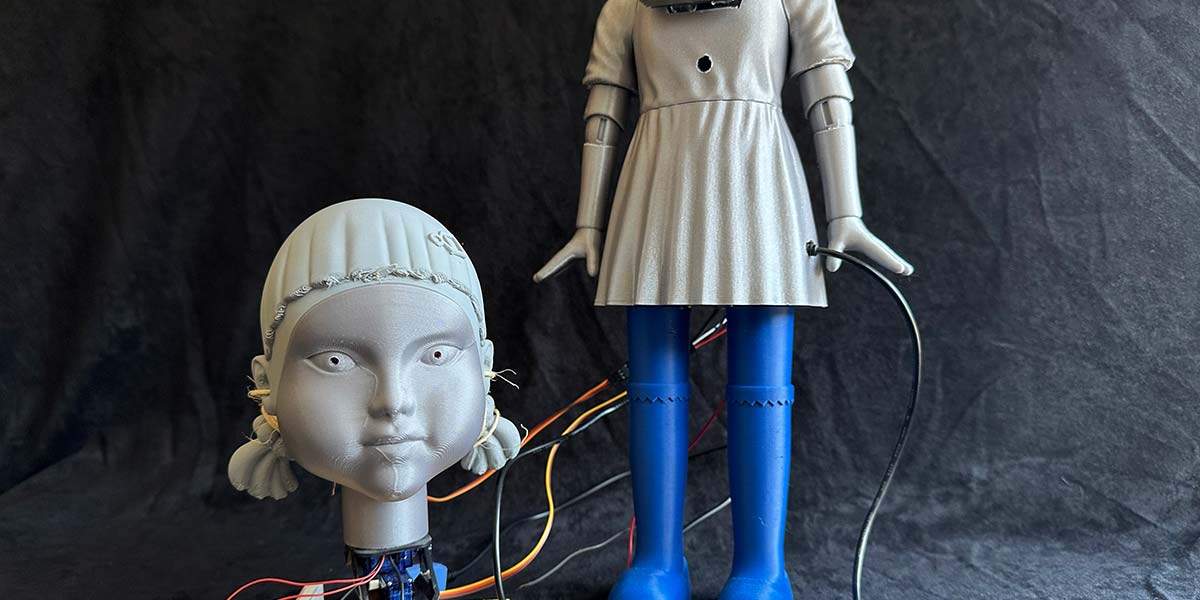 Recreating the Red Light, Green Light Doll from Squid Game
By Katherine Fernandes, Tiffany Guo View In Digital Edition
---
This project uses servos, ultrasonic sensors, a motion sensor, LEDs, and 3D printed parts. So, we'll cover topics including audio synthesis, driving servos with PWM signals, and finite state machines to take you through the process of combining all these components to create a moving, talking, and slightly sinister-looking doll.
:::
Read This Article!
If you're a subscriber and your subscription includes this issue of SERVO, you can read this article in our digital edition by clicking the blue "View In Digital Edition" button above.. Use the email address associated with your subscriber services account to login.
If you're a member of our Preferred Subscriber Network, not only will the magic blue button let you read this article, but EVERY article in EVERY issue is yours to enjoy! Over a decades worth of content is stored in our digital archive!
If you're not a subscriber, you can still view a few sample pages of our digital edition or subscribe here for full digital access and/or print delivery. Also, as you browse around our site, you will find selected articles have been posted in their entirety for you to enjoy.