Robots are transforming our world and doing the jobs that humans can't do safely and efficiently, says Dr. William Whittaker in this video for the World Economic Forum. "Robots," he says "have particular advantage where humans are limited from deep ocean pressure, the vacuum of space, radiation hazards." Whittaker, who is principal scientist with the Robotics Institute at Carnegie Mellon University, charts the rise of robots from the factory floor to lunar exploration.
March 28-29 Event Draws Contestants from Around the World. More than 100 teams, from around the United States and from as far as Israel, China, and Indonesia, have been working for months and are now putting the finishing touches on their robots in order to participate in the event, which takes place in the Oosting Gymnasium in the Trinity College Ferris Athletic Center.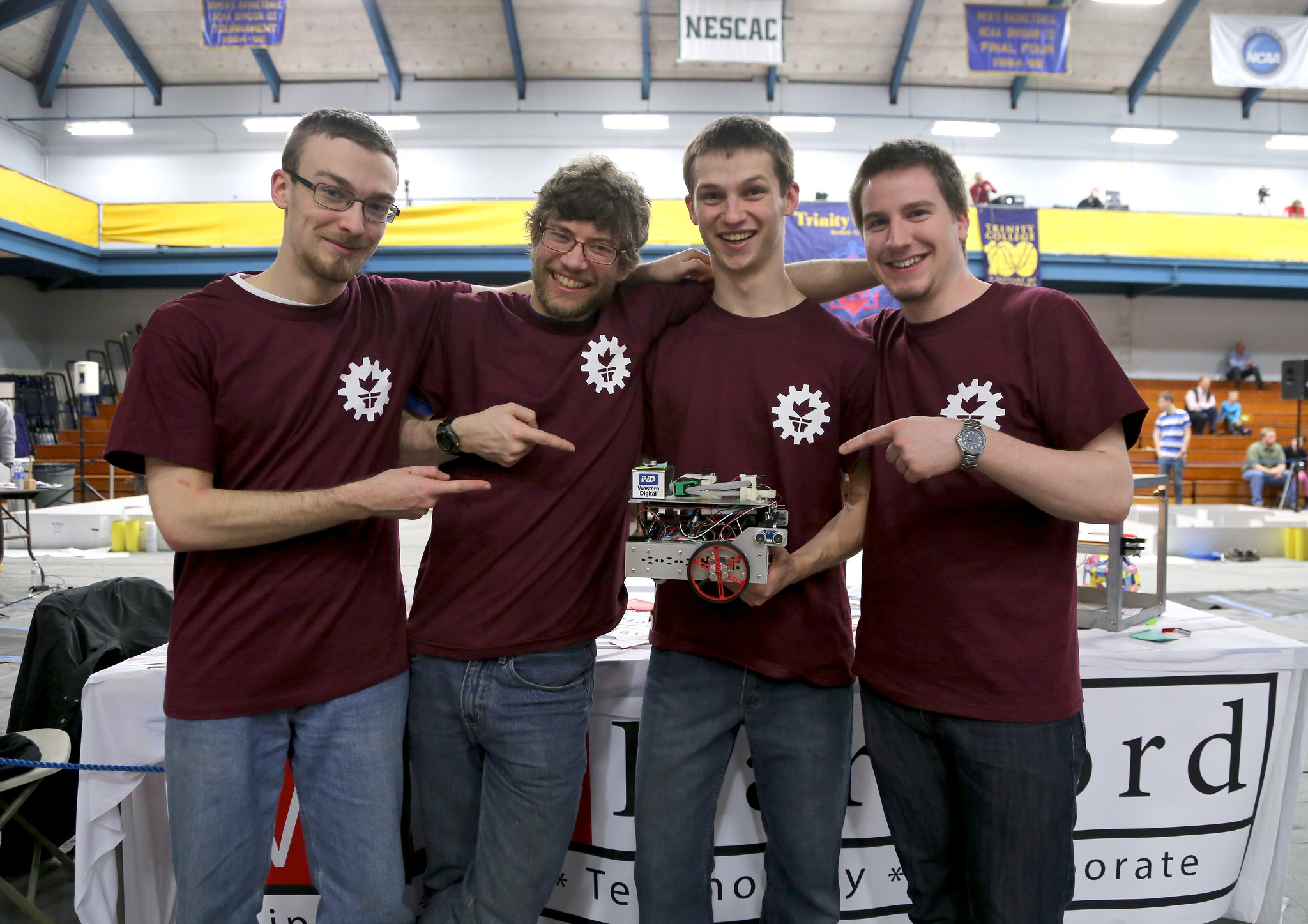 The international robotics community has turned out in force for the DARPA Robotics Challenge (DRC) Finals, a competition of robots and their human supervisors to be held June 5-6, 2015, at Fairplex in Pomona, Calif., outside of Los Angeles. In the competition, human-robot teams will be tested on capabilities that could enable them to provide assistance in future natural and man-made disasters. Fourteen new teams from Germany, Hong Kong, Italy, Japan, the People's Republic of China, South Korea, and the United States qualified to join 11 previously announced teams. In total, 25 teams will now vie for a chance to win one of three cash prizes totaling $3.5 million at the DRC Finals.