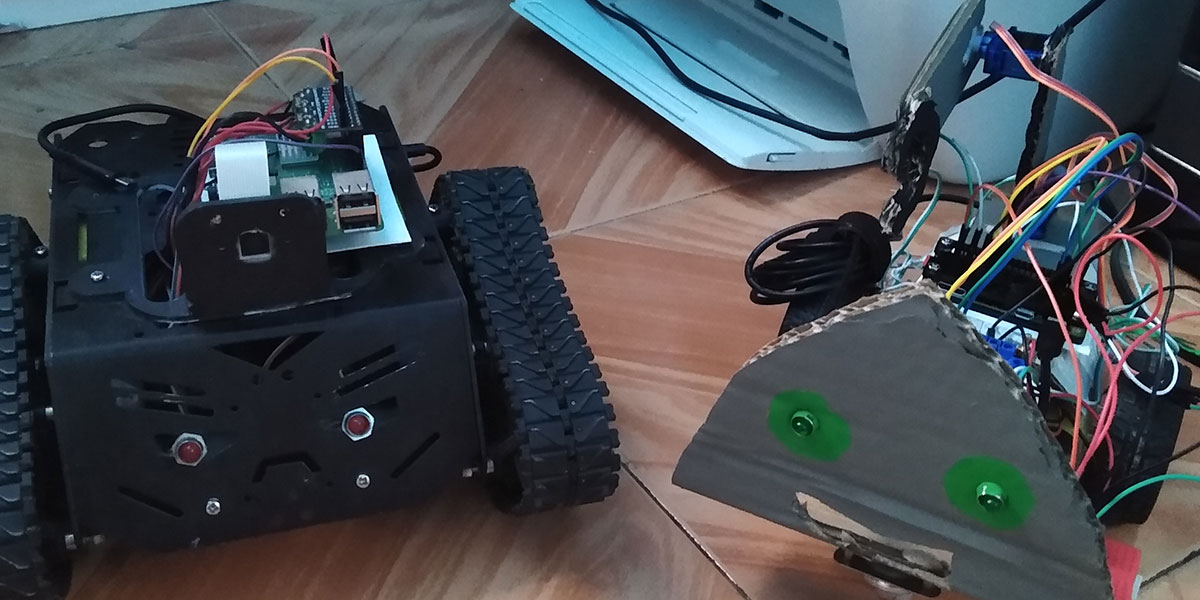 Using GUIs To Control Two Robots — Update: Multi-Platform GUIs
By Edgardo Peregrino View In Digital Edition
---
In my last article, I showed how to control two robots at once using guizero, gpiozero, and pigpio. Since then, I have done more tests and found ways to make this run outside of a Raspberry Pi. I'll explore those options in this update, as well as provide an introduction to PWM and how to use the L298N to control the speed of motors. This update is necessary to show users how to not be restricted to the confines of a Raspberry Pi and also to make it more portable than it already is.
:::
Read This Article!
If you're a subscriber and your subscription includes this issue of SERVO, you can read this article in our digital edition by clicking the blue "View In Digital Edition" button above.. Use the email address associated with your subscriber services account to login.
If you're a member of our Preferred Subscriber Network, not only will the magic blue button let you read this article, but EVERY article in EVERY issue is yours to enjoy! Over a decades worth of content is stored in our digital archive!
If you're not a subscriber, you can still view a few sample pages of our digital edition or subscribe here for full digital access and/or print delivery. Also, as you browse around our site, you will find selected articles have been posted in their entirety for you to enjoy.
Downloads

download
What's in the zip?
Python Code Files