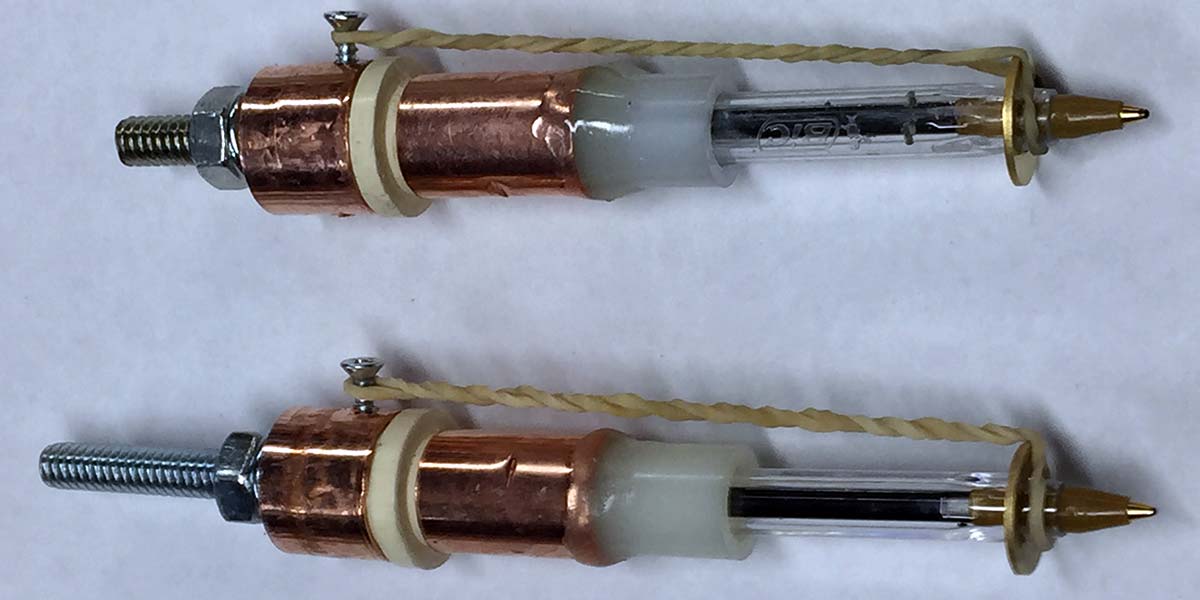 Servo Magazine ( 2019 Issue-2 )
Make a Spring-Loaded Pen Holder for Your CNC Router for $5!
By Roger Secura View In Digital Edition
---
A good CNC router pen holder can cost up to $75 or more. If you've been thinking of buying one, then maybe you should consider making one instead. In this article, I'll show you how to make a spring-loaded pen holder for five bucks — and thanks to some common plumbing and hardware parts from Lowe's and Home Depot, you can make one in less than an hour.
:::
Read This Article!
If you're a subscriber and your subscription includes this issue of SERVO, you can read this article in our digital edition by clicking the blue "View In Digital Edition" button above.. Use the email address associated with your subscriber services account to login.
If you're a member of our Preferred Subscriber Network, not only will the magic blue button let you read this article, but EVERY article in EVERY issue is yours to enjoy! Over a decades worth of content is stored in our digital archive!
If you're not a subscriber, you can still view a few sample pages of our digital edition or subscribe here for full digital access and/or print delivery. Also, as you browse around our site, you will find selected articles have been posted in their entirety for you to enjoy.