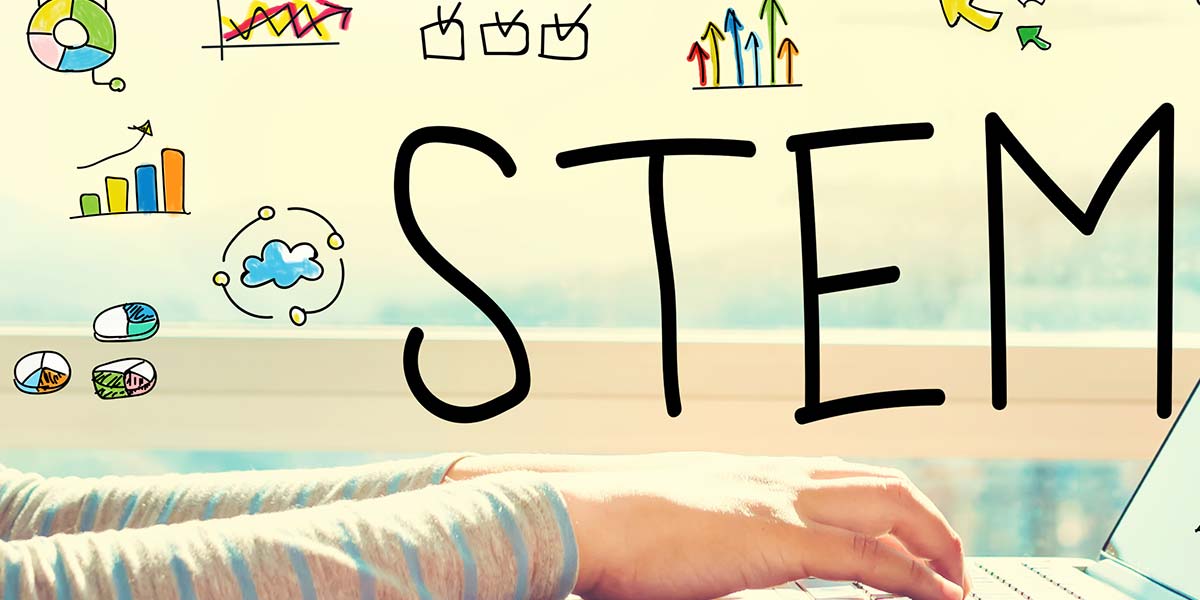 Six of the Best STEM Podcasts to Subscribe to
By Lauren Groff
---
Podcasts have been growing exponentially ever since they first appeared on the scene as a form of readily-consumable media. They are one of the best ways to catch up on all the latest news in your niche, to unwind with some entertainment, or to develop your career via educational talks, all while multi-tasking as you drive, do your laundry, or soak in the bath. Their popularity is in large part due to their inexpensiveness in terms of production and consumption, as well as their ease of access.
You have millions of different podcasts at your fingertips, so how do you choose the best one for you? With so much available, it can be difficult to know where to start. So, we've done some of the legwork for you and come up with our top six podcasts from the world of STEM to get you going.
Hosted by Gillian King-Cargile and Dr. Kristin Brynteson, this podcast is a great starting point if you're looking for inspiration to broaden your knowledge of anything STEM related. Experts in their own right, Gillian and Kristen interview other leaders in the fields of Science, Technology, Engineering, and Mathematics, with a particular focus on trending authors.
Essentially, this podcast is a bit like a book club for STEM enthusiasts, chock full of great reading recommendations to add to your bedtime book pile. There are 13 episodes currently available, each lasting between 40-60 minutes with new releases every month.
Another easy listen is Unprofessional Engineering, a weekly release from Matt and Luke. This is a relaxed, child-friendly approach to STEM which looks at all the wonders of its everyday applications. A personal favorite of STEM expert Marissa Howard at Assignment Help and Revieweal, Marissa says that "one really fun aspect of this particular podcast is that it is very interactive due to Matt and Luke's requests for their audience to choose the topic of conversation each week."
What's more, there are plenty of episodes to choose from with a whopping 118 logged to date, each lasting a manageable 30-40 minutes.
One of the most inspirational podcasts out there, this captivating listen lead by Prasha Sarwate focuses on the stories of all the top females in STEM across the globe. Prasha delves into what makes these women tick and gets the full low down on how they have navigated such a male-dominated industry. The episodes are released weekly and usually last around 30-45 minutes.
One for your late-night listening, this offering from Kirsten Banks and Angel Lopez-Sanchez will satisfy all the stargazers among you.
Uploaded fortnightly, The Skyentists gives a really interesting insight into the world of astrology, featuring helpful guides on how to do it yourself, recognize everything that you see, and for when you are still completely flummoxed by the vastness of it all, Kirsten and Angel are always ready to field questions from the audience.
A fun application of science to everyday life, this podcast does what it says on the tin. It takes popular trends and common beliefs that many of us might potentially subscribe to and throws science at them. Listening to host Wendy Zukerman pit science against fads, you'll find out all sorts of things you didn't know, have a laugh, and maybe even change the way you live your life.
STEM writer at Uktopwriters and Essay Services, Judy Hayward loves the latest episode from Wendy which "focuses on snake venom and all of the miraculous scientific inventions we humans have come up with in order to make effective anti-venoms."
The official podcast of the NASA Johnson Space Center in Houston, TX, this podcast is a fantastic insight into the real world of space missions and astronauts.
You'll get to listen to all the top professionals in the business explain the fascinating ins and outs of what they do, from how to walk on the moon to the finer details of what to expect from the weather up there.
Wrap-Up
So, there you have it. Whether your daughter wants to be the next woman to enter space, or you yourself want to understand exactly what you're looking at when you gaze at the night sky, we've got you covered.
Get listening and enjoy! SV
---
---