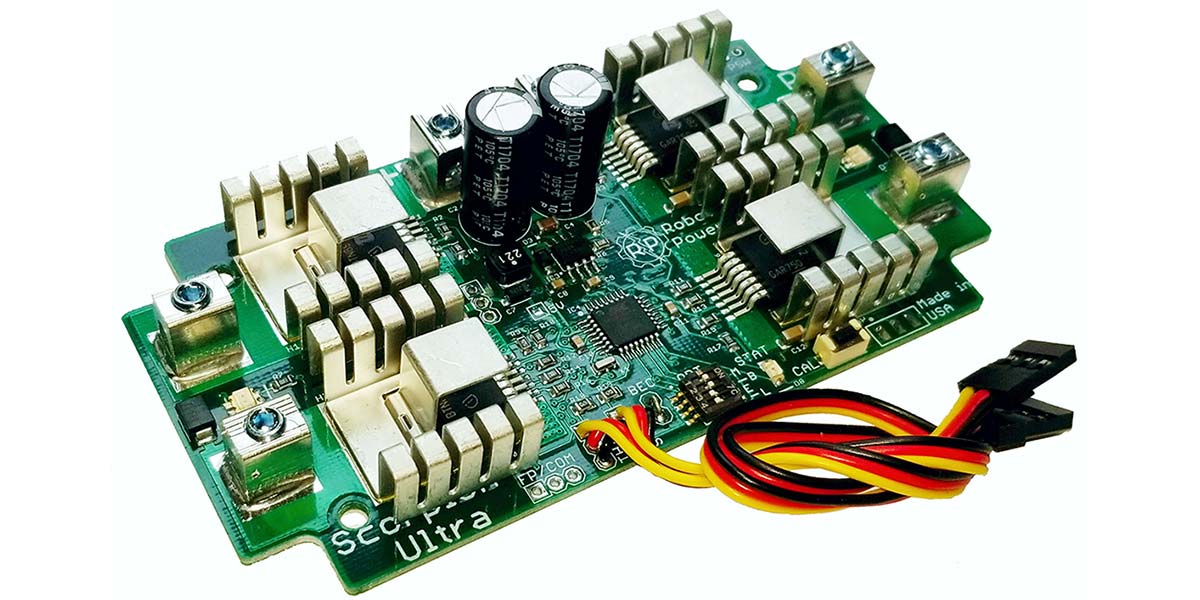 Servo Magazine ( November 2018 )
New Products (11.2018)
---
Worm Gear Sets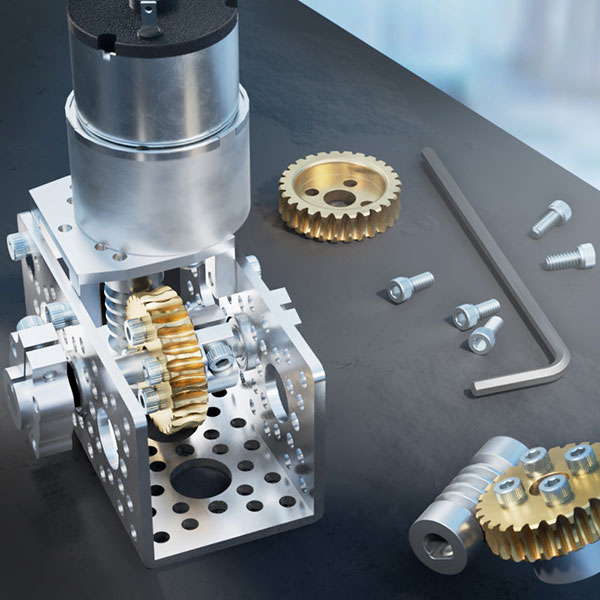 The new 27:1 ratio worm gear set from ServoCity provides a compact way to create a drastic reduction in the output speed of a gear motor. The 1/4" D-bore of the stainless worm will allow it to mount on a 1/4" D-shaft which is used throughout the Actobotics build system.
The mating worm gear mounts on a specialized 1/4" D-bore clamping hub to create a reliable junction between the gear and the shaft it's turning. The worm and the worm gear are designed so that you can run them 0.75" apart from one another; the same spacing you'll find on Actobotics channel and other components within the build system.
Aside from the massive reduction in speed and the increase in torque, these worm gears will lock in place when at rest, so you don't have to worry about an outside force backdriving the mechanism driving them. Price is $19.99.
A second 27:1 ratio worm gear set is also available that has the 6 mm bore on one side of the worm that's intended to slide over the shaft of a motor, leaving the other side available to insert a 1/4" D-shaft into to provide additional axial support in demanding applications.
The mating worm gear is cut to also perfectly mesh with the worm with a center spacing of 0.75". The worm gear is mounted with the provided 1/4" D-bore clamping hub.
By the nature of the way the gears are cut, it's impossible to backdrive this setup which makes it an excellent solution for applications that have a moment arm that always acts on the motor which moves the arm. Price for this set is also $19.99.
Bevel Gear Sets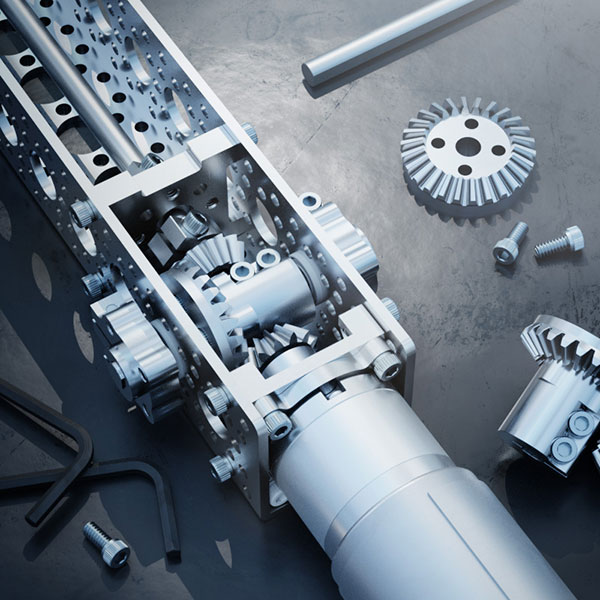 New 2:1 bevel gear sets also from ServoCity are built for strength. The 13-tooth, 1/4" D-bore pinion gear is all steel and has a built-in clamp that will wrap around the shaft for a tight hold. The 26-tooth hub mount bevel gear fastens to the 1/4" D-bore clamping hub with included 6-32 screws so that you can mount it on a 1/4" shaft. The combo of gears is built to work on a 0.75" spacing so that you can use channel as the framework.
A second 13-tooth 6 mm D-bore pinion gear also available is all steel and has a built-in clamp that will wrap around a motor shaft for a tight hold. Both sets are priced at $24.99.
For further information, contact:
ServoCity
www.servocity.com
---
TETRIX MAX Gripper Kit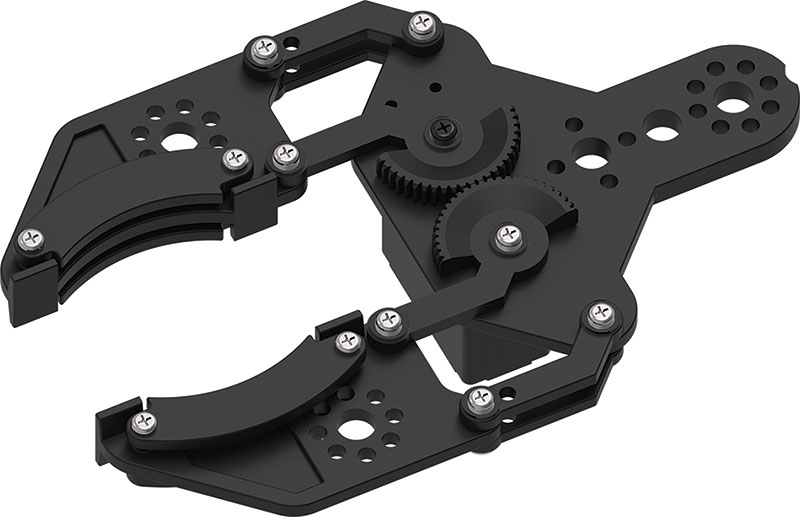 Exploring concepts such as mass, area, and load just got a little easier, thanks to PITSCO Education's new TETRIX® MAX Gripper Kit, available for $12.95. The MAX gripper kit joins its predecessor, the PRIME gripper kit, as a welcome addition to the TETRIX line.
Made of ABS plastic, the new gripper integrates the patented MAX hole pattern, increasing its range of motion as well as the mounting options.
The MAX gripper also has an increased capacity and range, with larger jaws that open wider. In addition to the increased range, the gripper sports thicker, longer gripper plates, reinforced arms, and removable gripper extension rails for increased strength and versatility. The curved jaws and flat surfaces provide a more versatile gripping surface that easily accommodates both flat and round objects.
The TETRIX MAX Gripper Kit is designed for grades nine to 12, and comes with all the hardware and screws necessary to build the gripper and connect it to a standard servo (sold separately).
For further information, contact:
PITSCO Education
www.Pitsco.com
---
Scorpion Ultra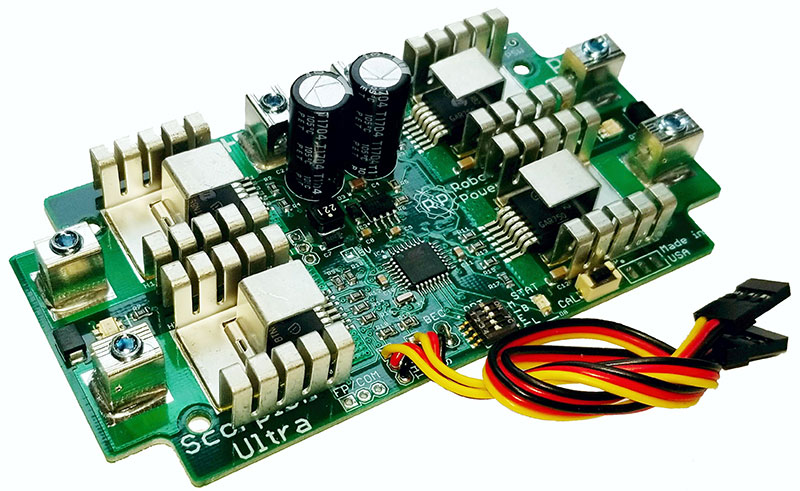 Robot Power announces the availability of the Scorpion Ultra dual H-bridge motor control for brushed DC motors. The Scorpion Ultra is the largest member of Robot Power's Scorpion family.
The Ultra features robust premium grade power MOSFETs with full fault protection and a very wide operating range. These MOSFETs allow up to 50A of controlled current to each motor with fan cooling. Up to 70A peak current is supported.
Other big bot features include robust metal screw terminals for power and motor wires. RC wires are pre-installed along with a BEC function to power the RC receiver or Arduino™ (or other microcontroller).
A standard Scorpion family feature is a calibration button to allow the Scorpion Ultra to adapt to the input signal range from either an RC radio or microcontroller. A DIP switch is provided to select several operating modes and options to tune the Scorpion Ultra to the user's needs. Scorpion Ultra specifications include:
Size: 4.50 x 2.35 x 0.7"
Weight: 80g
7V–36V voltage range
35A continuous each motor – 70A peak current (50A continuous with fan cooling)
Full forward and reverse control
Full over-current and over-temperature protection
Premium grade power MOSFET chips
Internal 5V switching regulator and receiver battery eliminator (BEC)
Standard universal RC cables included
Calibration function to match input signal range to motor output
For further information, contact:
Robot Power
www.robotpower.com
---
ROS Software Interface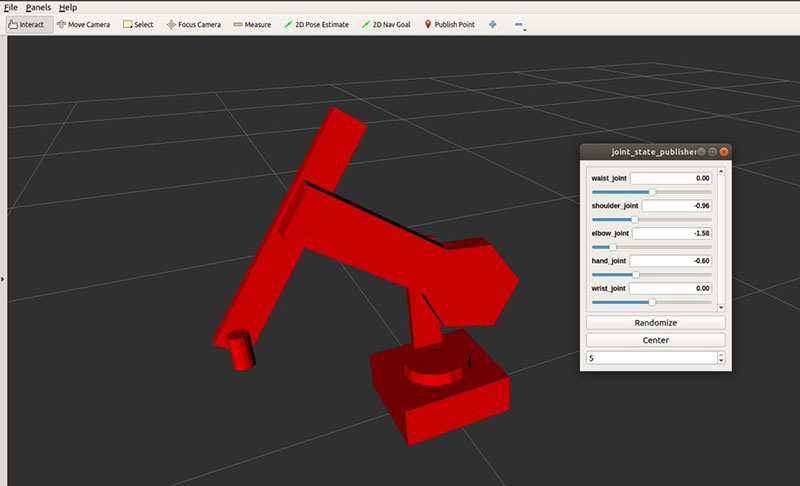 ST Robotics announces that it has built an interface between its RoboForth natural language system and ROS (Robot Operating System), adding even more flexibility to ST's proven industrial robots.
The screenshot here shows an ROS GUI controlling the joint positions of the ST Robotics arm.
Making the ST robots compatible with ROS has resulted in a very fast interface with the robot responding faster than other robots that are currently compatible with ROS.
ST Robotics has been collaborating with Cambridge University on the ROS integration. They have been modeling the ST R12 robot to create data files called URDF (Universal Robotic Description Format) files. Motion is then programmed using MoveIt! — a part of the ROS module that enables the user to send joint angles to any robot in the system — and the motion can be graphically viewed with RViz (ROS visualization). The code for the ROS/RoboForth interface is available for free on the development platform GitHub.
For further information, contact:
ST Robotics
www.strobotics.com
---
D85MG Micro Servo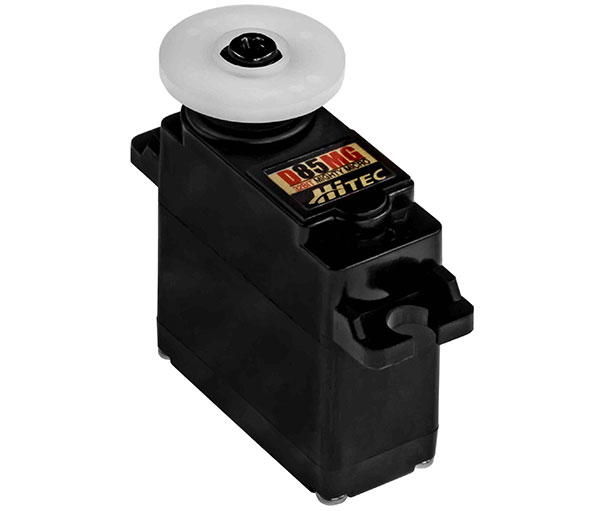 Hitec has introduced their new metal gear micro D85MG. Engineered with Hitec's state-of-the-art D-Series technology, this "micro but mighty" servo is an upgrade from the popular HS-5085MG. With soft-start enabled circuitry, 4096 high-resolution, and a long-life potentiometer, the D85MG allows for smooth and decisive movement and accuracy. Programmable application-specific parameters provide the ultimate in maximum servo performance.
Features include: durable metal gears; advanced programmability; high-resolution 32-bit digital circuitry with 12-bit ADC; 1M cycle long-life potentiometer; and 24-tooth output shaft. The D85MG digital micro servo is priced at $39.99.
For further information, contact:
Hitec RCD USA
www.hitecrcd.com
---