New Products (03.2020)
---
Yellow Jacket Planetary Gear Motors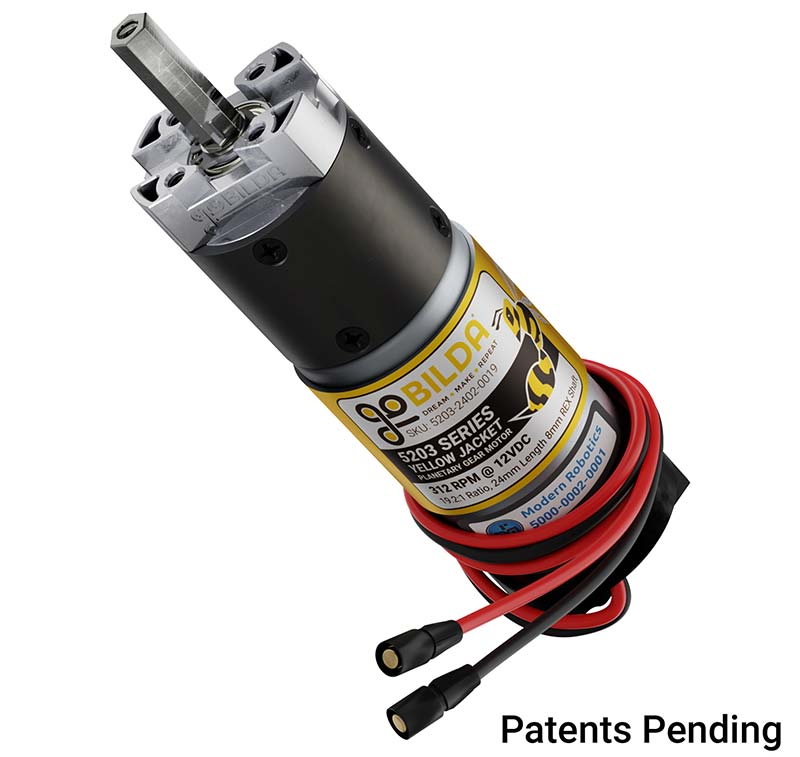 The 5202 Series Yellow Jacket Planetary gear motors from goBILDA offer a solution for smooth, efficient, and robust power for your project. M4 mounting holes on the goBILDA pattern offer a quick and convenient way to integrate with other goBILDA components.
The 6 mm D-shaft is supported by dual ball bearings to handle immense torque loads and increase efficiency. The relative quadrature encoder is able to run on both 3.3V and 5V; 470 mm long power wires combined with the 3.5 mm bullet connectors offer a high quality, high current connection in a compact, reversible form factor.
These gear motors feature the goBILDA pattern on the face, a high quality encoder, and convenient bullet connectors. Their main claim to fame is their rugged 8 mm REX output shaft.
This already strong shaft goes up to a 9 mm diameter inside the head with dual ball-bearing support. The 36 mm diameter gearbox contains all steel gears. From the shape of the head to the way the gearbox is attached, strength and function have been a focus of the design.
The 5203 Series Yellow Jacket Planetary gear motors are $42.99 each.
8 mm REX Stainless Steel Shafting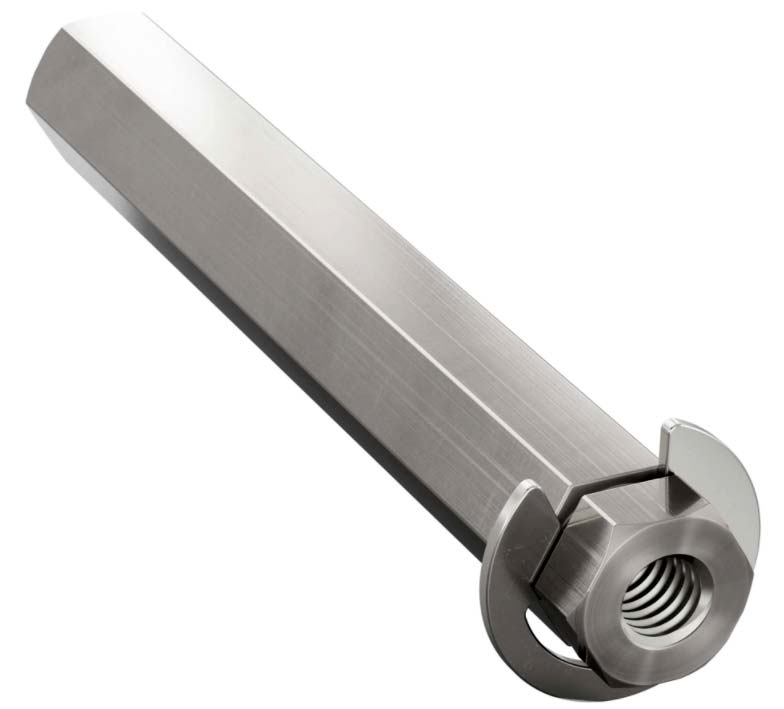 These 8 mm REX shafts have been tricked out with features that make them the go-to in many situations. The addition of an E-clip negates the need for a collar to hold bearings in place, and the threaded ends are an excellent addition for use as dead-axles and super strong standoffs. Price is $4.19 each.
96 mm Mecanum Wheel Set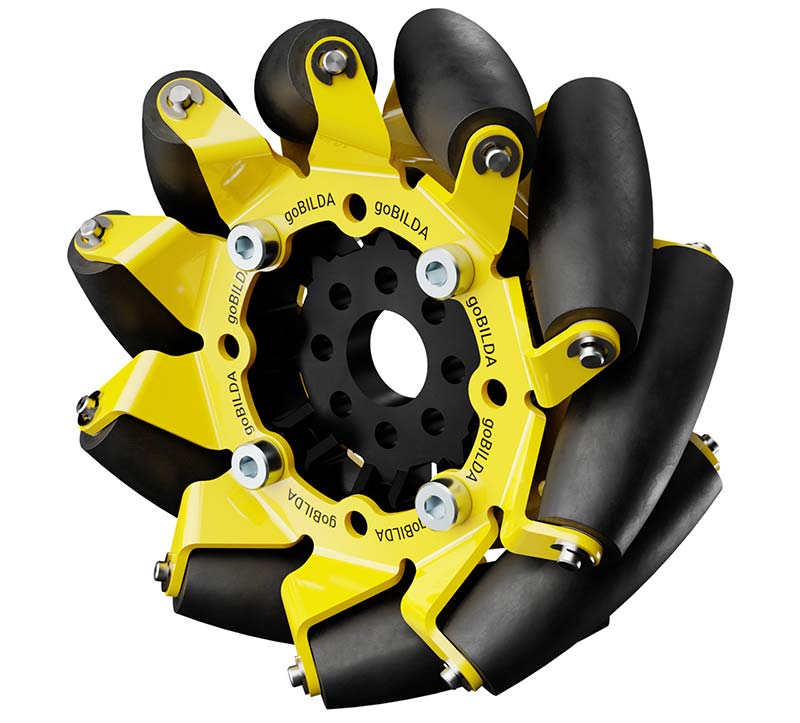 You can now expect greater acceleration weighing in at only 207g, reduced width from 59 mm to a sleek 38 mm, black rollers, and steel plates providing more strength. Price is $139.99.
1310 Series Hyper Hub (12 mm)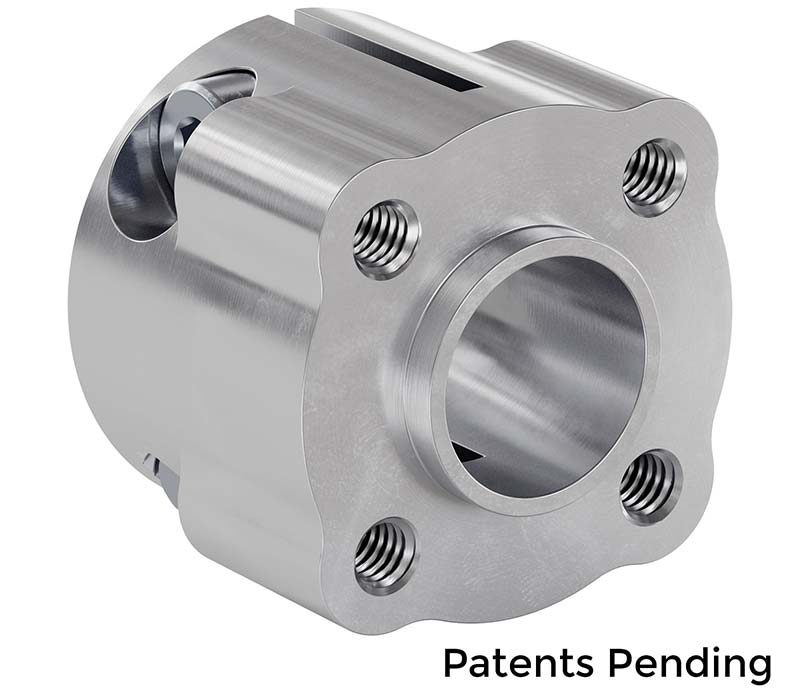 Create linear motion assemblies with goBILDA's new Hyper Hub. The 12 mm round bore can be fastened to components which have a 12 mm outer diameter. Price is $6.99 each.
Clamping Servo to Shaft Coupler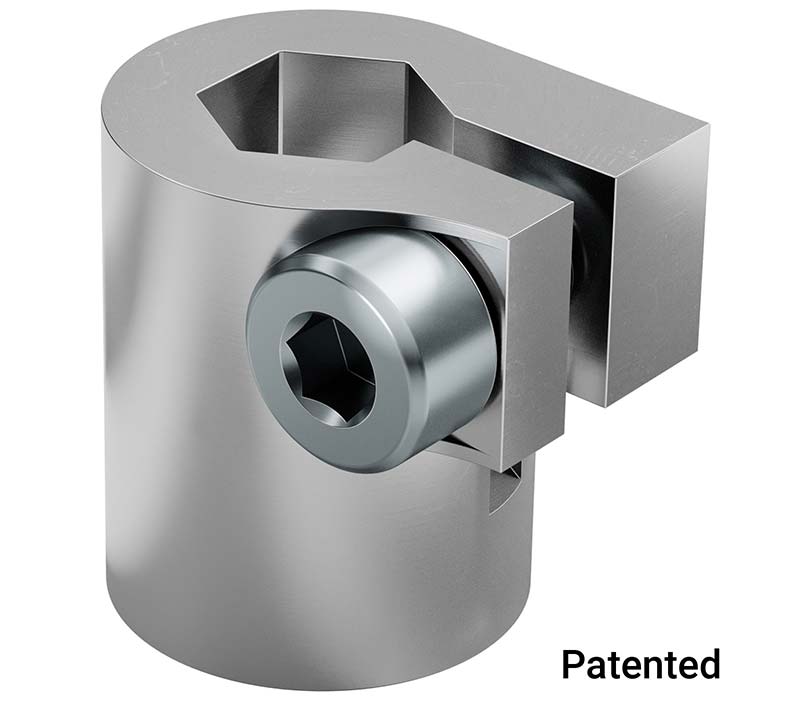 This coupler allows users to fasten an 8 mm REX shaft in-line with the output spline of a servo. The clamping feature ensures that the shaft will not slip. Plus, it's non-marring which means you can install and remove the shaft time and time again. Price is $5.99 each.
1310 Series Hyper Hub (5 mm)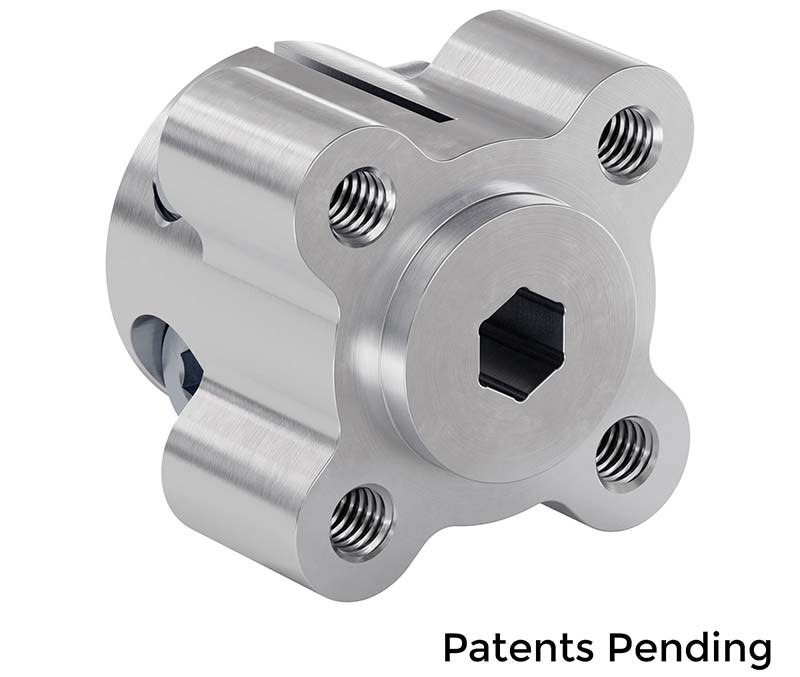 The 5 mm Hex Bore Hyper Hub is a heavy-duty option when fastening a goBILDA component such as a gear, pulley, or wheel to a REV Robotics 5 mm hex shaft. Price is $6.99 each.
For further information, contact:
goBILDA
www.gobilda.com
---
HLS12 Series Lightweight Linear Servos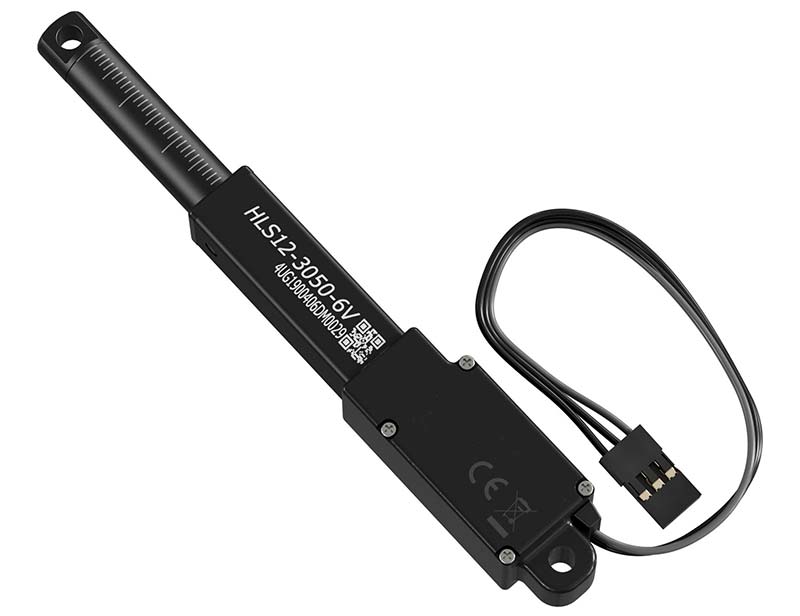 One of the biggest names in servos now offers lightweight linear servos. These Hitec linear servos available from ServoCity offer up to 48.9 lbs of thrust (a truly impressive number given their small form factor).
The fastest ones top out at a speed of over one inch per second. Whether you're using them with an RC transmitter/receiver or a microcontroller like the Arduino, you would control them just like you would a standard servo, making them a truly plug-and-play option.
Hitec's HLS12 series of linear servos are very similar in form-factor to the Actuonix L12-R linear servos. However, the added programmability and various mounting brackets provide some great added functionality.
A linear servo is a linear actuator which has servo-style position control. Just send it a PWM signal (exactly like you would a servo) from an RC receiver, Arduino, etc. No external motor controller/ESC is needed.
The Hitec HLS12 Series Lightweight Linear Servos are $99.99 each.
For further information, contact:
ServoCity
www.servocity.com
---
Motor Speed Control Kits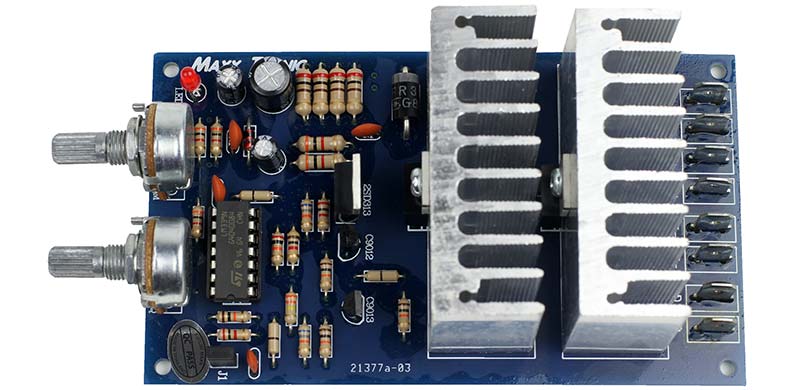 Cal Test has added two new DC motor speed control kits. The new models are:
GSK-805: DC Motor Speed Control, 30A
GSK-806: DC Motor Speed Control w/Adjustable Frequency, 30A
The two pre-assembled kits utilize Pulse Width Modulation (PWM) to vary the speed of a DC motor from a stop to the maximum revolutions per motor specifications. PWM eliminates the need for gear boxes and can drive motors at low speeds with minimal torque loss.
Both kits can output at 12V or 24V with a 30A max load. The GSK-805 runs at a fixed 100 Hz while the GSK-806 operates at a fixed 100 Hz or a variable frequency setting between 400 Hz and 3 kHz. Included heatsinks and MOSFETs ensure reliable performance in continuous use applications. Pricing starts at $48.
For further information, contact:
Cal Test Electronics
www.caltestelectronics.com
---
Solid-State Sensor for Autonomous Mobile Robotics/Last-Mile Delivery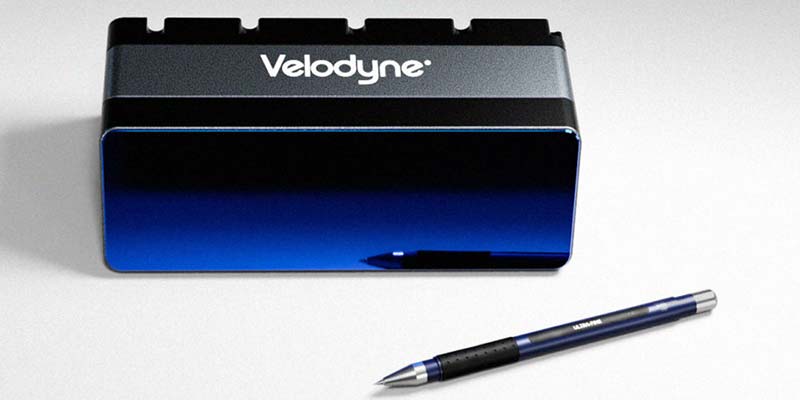 Velodyne Lidar, Inc., has announced the availability of the Velarray M1600: an innovative solid-state LiDAR sensor designed to serve mobile robotic applications. The sensor is the latest in a new line of Velarray products and first in their new M-series. It's built using Velodyne's proprietary micro-LiDAR array architecture (MLA) and leverages Velodyne's manufacturing partnerships for cost optimization and high volume production.
The Velarray M1600 enables touchless mobile and last-mile delivery robots to operate autonomously and safely without human intervention. The COVID-19 pandemic has driven up the usage of online shopping and delivery services for food, medications, consumer, and commercial products.
"The sensor was designed for high volume mobile robotic applications with direct input from robotics and last-mile delivery customers. This durable and compact sensor can be deployed in a wide variety of environments and weather conditions allowing nearly 365 day, 24/7 usage. It can provide the smart, real time perception data required by autonomous mobile robots for safe and extended operation without human intervention," said Anand Gopalan, Velodyne Lidar CEO.
The Velarray M1600 provides autonomous robots with near-field perception up to 30 meters and a broad 32 degree vertical field of view, allowing them to traverse unstructured and changing environments. The sensor enables robots to safely navigate crowded urban areas and corridors for delivery and security applications. Other environments in which the Velarray M1600 will enable autonomous mobile robot operation include warehouses, retail centers, industrial plants, and medical facilities. For customers seeking a perception solution package, Velodyne provides Vella software (which utilizes Velarray M1600 data for object and hazard detection) to protect roadway users including pedestrians, bicyclists, and pets.
Designed for functional safety and durability, the Velarray M1600 supports autonomous mobile robots in a wide variety of challenging environmental conditions, including temperature, lighting, and precipitation. Featuring a compact form factor, the sensor is well-suited for external mounting but also can be easily embedded into robotics systems.
With the available Robot Operating System driver, the Velarray M1600 provides a user-friendly interface for developers. The sensor has modest power demands, so the robot can operate longer between battery charges.
For further information, contact:
Velodyne LiDAR
https://velodynelidar.com
---
Gerber File Option Added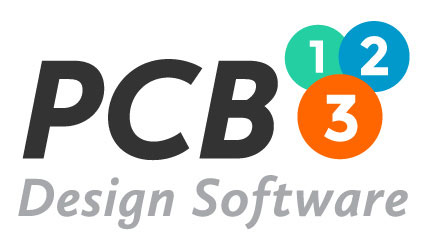 Sunstone Circuits — a printed circuit board (PCB) solutions provider for prototypes, medium volume, and production quantities — has announced a better way to get free Gerber files when placing a PCB order through the PCB123 Free CAD Tool.
As always, PCB123 users can easily design and order prototypes and production through Sunstone's full manufacturing service line by clicking on the "ORDER" button inside PCB123 to send the design straight to Sunstone's OneQuote form to allow the user to make all of the PCB choices they need for their design.
In addition to all the normal PCB parameters, users also have a choice of engineering level and can either build for Prototype (Limited Review) or jump over to Sunstone's PCBpro service for complex services or full-blown production.
In the past when the user wished to receive a set of Gerber files for their completed order, an email or phone call to the support team was required. Now, simply checking a box in the order process allows users to have their Gerber files ordered and sent without any further steps on the user's part.
For further information, contact:
Sunstone Circuits
www.sunstone.com
---
MiniSlide Linear Actuators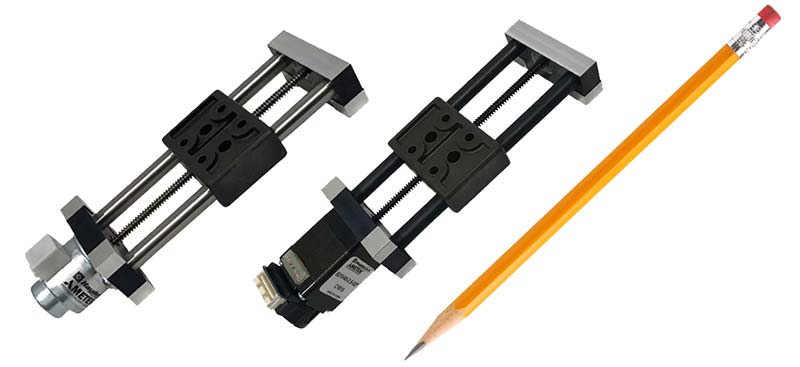 Haydon Kerk Pittman has announced the release of their new MiniSlide™ MSA series.
Today more than ever, lab equipment and automation designers must fit sophisticated motion control solutions into compact spaces. These device makers need solutions that are uniquely suited for their application while being economically priced. The MiniSlide can solve these demanding challenges while reducing the time, cost, and performance concerns associated with developing guided linear assemblies from individual components. The MiniSlide assemblies are highly configurable, simple to integrate, and offer a compact low profile with a stable platform, all at an economical price point.
The MiniSlide series offers tremendous design flexibility with two motor options: a 21 mm, size 8 hybrid linear actuator; and a 20 mm, 19000 series can stack linear actuator. In addition, there are nine different lead screw options ranging from ~0.3 mm to 8 mm, providing resolution down to 0.001524 mm (0.00006 inches) per step, axial forces up to 45N, and accommodating stroke lengths of up to 150 mm. Finally, four different lubrication options, a rotary encoder feedback option, as well as English or metric mounting hardware standards are available.
The MiniSlide series provides pre-engineered versatility for a variety of single and multi-axis applications. By providing a compact, cost-effective, and highly customizable linear motion solution, the MSA is ideally suited for use in lab equipment applications such as sample handling, spectrometers, and chromatographers, molecular analyzers, optical microscopes, and other inspection equipment.
For further information, contact:
Haydon Kerk Pittman
www.haydonkerkpittman.com
---
SnapEDA Library Integration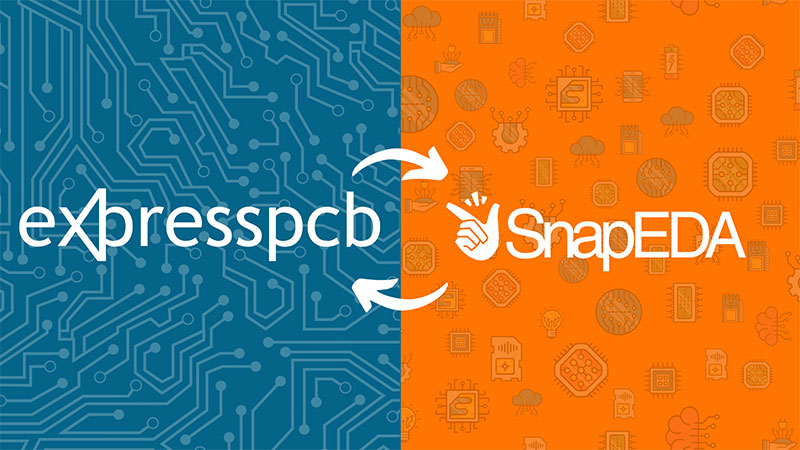 ExpressPCB has announced the release of its new Plus PCB Design Suite (ExpressSCH Plus™ and ExpressPCB Plus® version 3.0). Highlights of the newly added features include an integrated search and download for components using SnapEDA®, schematic link between ExpressSCH Plus and ExpressPCB Plus, as well as netlist validation between the printed circuit board (PCB) layout and the schematic.
These new features will drastically simplify component creation and library management, shortening the design time and increasing the accuracy for PCB layout.
Historically, engineers have spent days — or even weeks — creating computer-aided design (CAD) models for each component in their circuit board designs, which is a time-consuming and error-prone process. With the advent of SnapEDA, engineers have benefitted from ready-to-use CAD models for their designs, made in collaboration with component suppliers, so that they can jump straight to design. This has allowed millions of engineers to accelerate bringing their designs to life, while enabling them to focus on what they do best. This new version of ExpressPCB includes a direct integration with SnapEDA's cloud-based libraries. Engineers can search SnapEDA's database directly from ExpressSCH Plus, and then place symbols, footprint,s and 3D models directly into their PCB designs, significantly boosting their design productivity.
ExpressPCB has been trusted by designers at some of the largest technical companies in the world for over 20 years, and this release will drastically improve their design cycle times. Now, the time from download to design has been shortened and simplified making it a very powerful, integrated design tool.
For further information, contact:
ExpressPCB
www.expresspcb.com
---
6-DOF Hexapod Motion Systems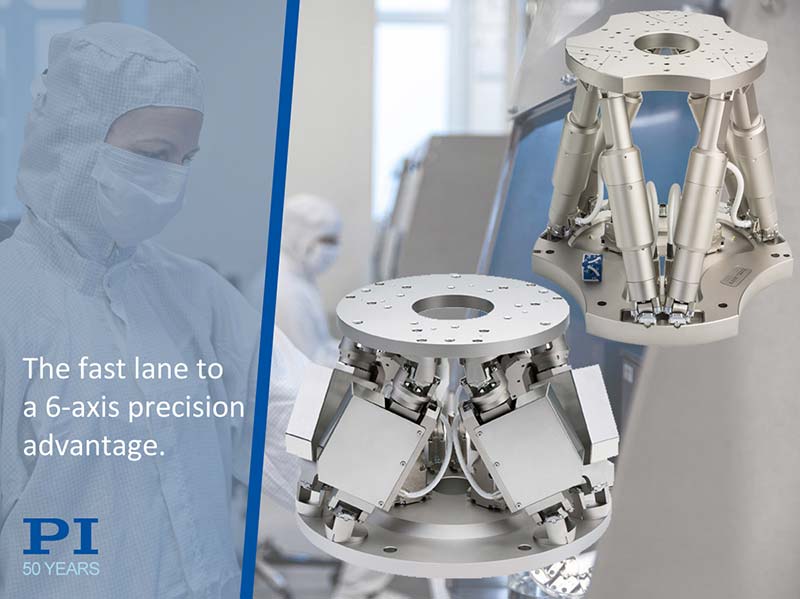 Vacuum chambers are limited in volume and products that go inside are better when they are smaller. PI now offers six-axis precision motion systems, based on parallel kinematics. These hexapod positioners are more compact than conventional multi-axis stages and provide more versatility at the same time. They're ideal for vacuum based high precision motion and alignment tasks with optics, fibers, and semiconductors.
A hexapod offers motion in six degrees of freedom (XYZ, Pitch, Roll, Yaw). PI provides hundreds of models from miniature sized systems for Silicon Photonics Alignment to large units that help align huge antenna feeds for astronomical telescopes. (PI's hexapods were instrumental in improving the performance of the ALMA telescope array that was instrumental in imaging the first black hole.)
With the addition of more standard vacuum compatible hexapods, the load range of 5 to 80 kg is covered; custom models for loads up to one ton have been designed as well. The hexapods provide very high resolution and repeatability to 0.1 µm and 2 µrad, respectively.
The vacuum series was designed from the ground up for vacuum compatibility, with each component qualified to work under the specified conditions. Everything from the base materials, nuts and bolts, encoders, cables, and limit switches was selected for optimal performance.
PI's hexapod controllers and hexapod software are based on 30 years of experience with parallel kinematic motion systems. They are easy to program, allow the user to change the center of rotation with one command, and come with high level alignment functions built in. PI's free hexapod software simulates the limits of workspace and load capacity, thereby ensuring the hexapod you choose will handle the loads, forces, and torques in your application.
PI provides a wide range of vacuum and UHV compatible linear stages and rotary stages for nano-positioning and micro-positioning applications, including piezo flexure stages, piezo motor solutions, and even multi-axis systems such as 6-DOF hexapod parallel positioners to cover the most demanding vacuum motion applications. Industries served include semiconductors, aerospace, optics and photonics, precision automation, life-sciences, and big science research.
Flexible Multi-Axis Motion Sub-System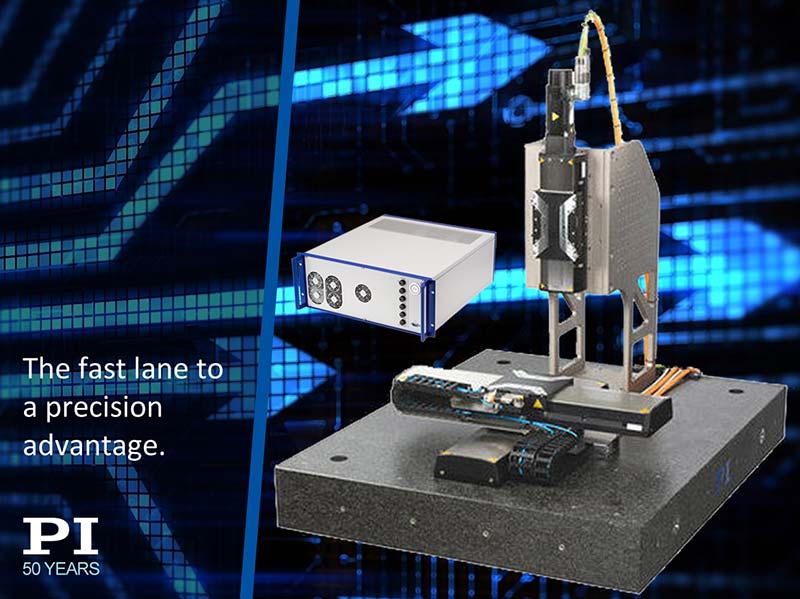 First of it's kind, the new X-417 multi-axis motion sub-system from PiI boasts nanometer resolution, absolute encoders, fast configuration, delivery, and set-up, for a broad range of industrial precision motion applications.
Machine builders and system integrators can move faster and address new higher precision applications with reduced risk and cost due to the extensive testing that went into the X-417 pre-configured high accuracy motion and automation systems, including EtherCat motion controllers and software. Its modular design enables application-specific configurations, scalability with optional accessories, and delivery by PI already aligned, tuned, and calibrated to your specifications.
The XY base system is made of two three-phase motor powered V-417 linear stages with travel ranges from 204 to 407 mm. Integrated absolute-measuring linear encoders provide better reliability while eliminating the need to reference. A granite base plate is available for stability and can hold the G-901 EtherCat based controller with ACS driver module. PI supports customers, system integrators, and machine builders to quickly configure and integrate the appropriate system, reducing design and development time while optimizing the outcome.
The XYZ system includes an L-412 high-load linear stage mounted vertically, providing 4" (102 mm) travel range. The Z-stage is equipped with a synchronous servo motor and a holding brake.
For further information, contact:
PI
www.pi-usa.us
---