Servo Magazine ( 2019 Issue-2 )
New Products (02.2019)
---
Modern Build System
goBILDA is a modern build system designed for engineers, artists, students, and makers. It's metric, lightweight, and has an ever-growing library of parts.
Rapidly prototype like a pro or enter a educational competition with the ability to make quick in-the-field modifications using only a hex key.
From small tabletop robots to projects you can ride, goBILDA's interstitial pattern scales like a champ. You don't need a machine shop to make high precision projects. goBILDA is ball bearing based and is manufactured with industry leading tolerances. New products include the following.
goTUBE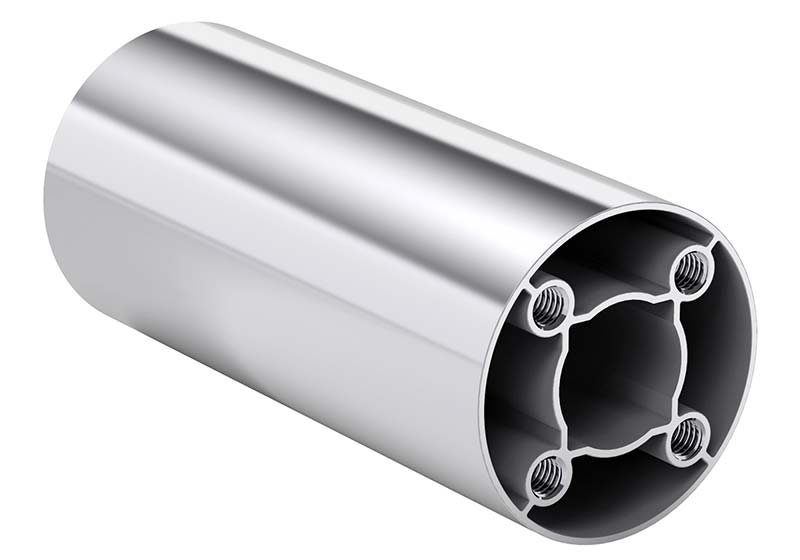 goTUBE is designed with a 32 mm OD in order to run in bearings and pillow blocks. The 16 mm pattern is threaded into the ends of the tube, so you can easily mount drive components to the tube for a no-slip transmission of power. The bore of the tube is both 14 mm in diameter and 12 mm square. The 14 mm diameter allows bearings to slide in the ends.
The 12 mm square bore caters to creating linear drives with lead screws. Pricing ranges from $2.99-$13.99.
Square Beams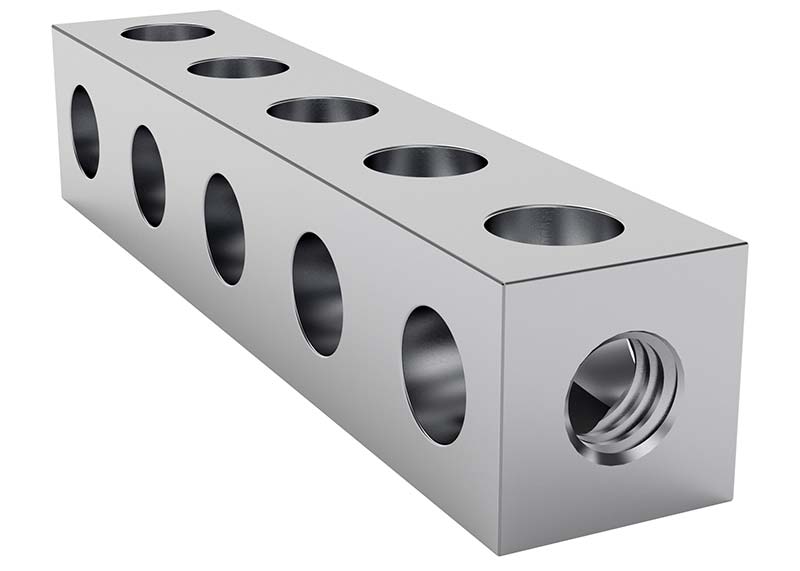 Square beams may be one of the most versatile structural elements on the 8 mm linear pattern. Thru-holes from every side allow screws to pass through the beams and tie into other components.
Each end is threaded so that connecting one square beam to another only requires a single screw. Whether they get stacked side by side, end to end, or fastened perpendicular to one another, they'll remain on grid. Pricing ranges from $1.19-$6.49.
Low-Side U-Channel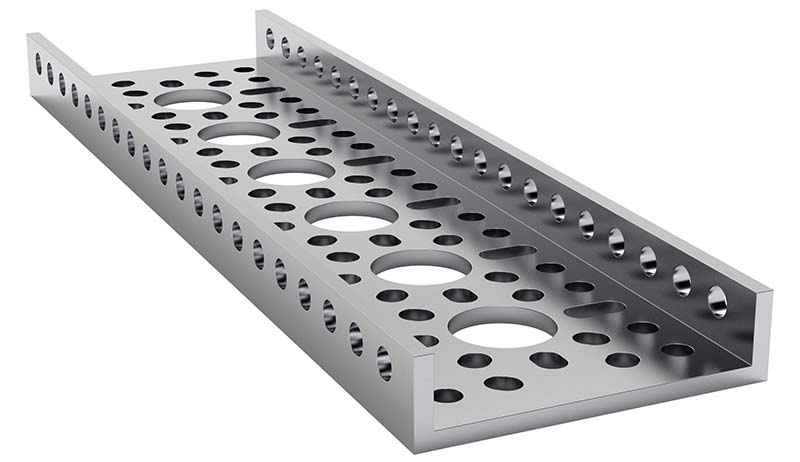 Low-side U-channel provides similar structural integrity as the 1120 series U-channel while saving on real estate. The reduced height of the sides allows more compact building while still providing three sides to build off of.
It's an excellent choice when building a chassis with motors running perpendicular to the direction of the channel. Pricing ranges from $1.39-$35.69.
For further information, contact:
goBILDA
www.gobilda.com
---
Three-Axis Compact Piezo Flexure Nano-Positioner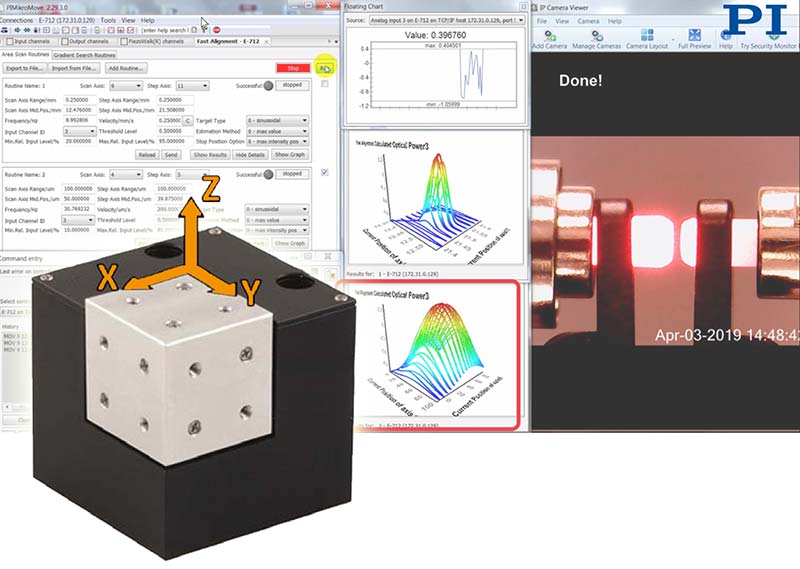 Based on a parallel-kinematic design with only one lightweight moving platform for all three axes, PI's P-616 is available with high precision and dynamics in a compact package.
Also known as the NanoCube®, it is a small and light system with capacitive feedback delivering 100 µm travel range in three degrees of freedom.
The piezo scanner can be combined with compact motorized micro-positioning stages (such as PI's L-505 miniature stage) to achieve long travel ranges up to 1" in a very small package, with combinations for coarse/fine alignment.
The P-616 is operated with PI's E-727 digital servo piezo controller which offers the advantage of higher linearity, faster settling, and scanning speed, and easy access to all motion parameters compared to conventional analog piezo controllers.
An all-inclusive software package includes drivers for LabVIEW, dynamic libraries for Windows and Linux, and MATLAB. Interfaces consist of USB, SPI, RS-232, and analog. Supported functions include a wave generator, data recorder, auto zero, and trigger I/O.
The XYZ piezo stage is driven by ceramic-encapsulated preloaded and flexure motion-amplified PICMA® piezo actuators that provide better performance and reliability than conventionally insulated piezo actuators.
Actuators, guidance, and sensors are maintenance-free, not subject to wear, and offer extraordinary lifetime and cost-effectiveness. In reliability tests carried out by NASA/JPL for the Mars Mission, the actuators survived 100 billion cycles without failures.
For further information, contact:
PI
www.pi-usa.us/en
---
Low-Voltage Stepper Motor Driver Carrier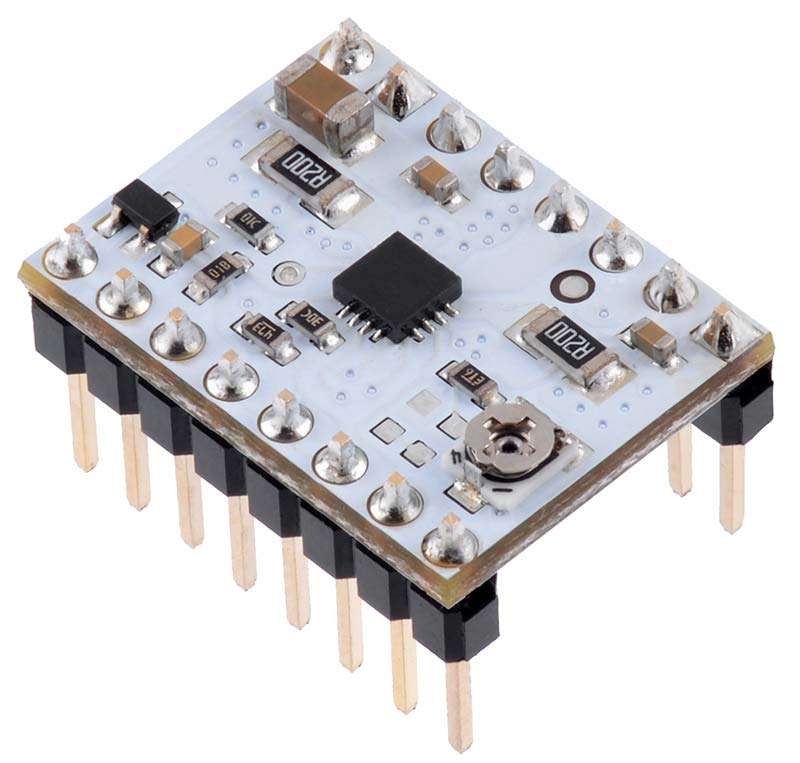 The latest version of Pololu's STSPIN220 Low-Voltage Stepper Motor Driver Carrier ships with male header pins installed, so no soldering is required to use it with an appropriate 16-pin socket or solderless breadboard.
This breakout board for STMicro's STSPIN220 low-voltage microstepping bipolar stepper motor driver offers microstepping down to 1/256 of a step and operates from 1.8V to 10V, allowing stepper motors to be powered with voltages that are too low for other drivers.
It can deliver up to approximately 1.1A per phase continuously without a heatsink or forced air flow (up to 1.3A peak). The module has a pinout and interface that are very similar to that of Pololu's A4988 carriers, so it can be used as a drop-in replacement for those boards in many applications.
Since this product is a carrier board or breakout board for the STSPIN220 low-voltage stepper motor driver from STMicro's, Pololu recommends careful reading of the STSPIN220 datasheet (1MB pdf) before using this product.
Some of the driver's key features include:
Simple step and direction control interface.
Nine different step resolutions down to 256 microsteps: full-step, half-step, 1/4-step, 1/8-step, 1/16-step, 1/32-step, 1/64-step, 1/128-step, and 1/256-step.
Adjustable current control lets you set the maximum current output, which lets you use voltages above your stepper motor's rated voltage to achieve higher step rates.
Motor supply voltage: 1.8V to 10V (for a higher voltage alternative, consider the STSPIN820 carrier, which operates from 7V to 45V).
Can deliver 1.1A per phase continuously without additional cooling.
Can interface directly with 3.3V and 5V systems.
Over-temperature thermal shutdown, over-current shutdown, and short circuit protection.
Four-layer 2 oz copper PCB for improved heat dissipation.
Exposed solderable ground pad below the driver IC on the bottom of the PCB.
Module size, pinout, and interface match those of Pololu's A4988 stepper motor driver carriers in most respects.
This product ships with all surface-mount components, including the STSPIN220 driver IC. Price is $5.95, with quantity pricing available.
For further information, contact:
Pololu
www.pololu.com
---