Servo Magazine ( February 2016 )
Let Me Give You a Hand
By Steve Koci View In Digital Edition
---
Just as opposable thumbs set us apart from other animals, having the fingers on the hands of your character move in a lifelike manner will set your props apart from the rest of the pack.
:::
Read This Article!
If you're a subscriber and your subscription includes this issue of SERVO, you can read this article in our digital edition by clicking the blue "View In Digital Edition" button above.. Use the email address associated with your subscriber services account to login.
If you're a member of our Preferred Subscriber Network, not only will the magic blue button let you read this article, but EVERY article in EVERY issue is yours to enjoy! Over a decades worth of content is stored in our digital archive!
If you're not a subscriber, you can still view a few sample pages of our digital edition or subscribe here for full digital access and/or print delivery. Also, as you browse around our site, you will find selected articles have been posted in their entirety for you to enjoy.
Corrections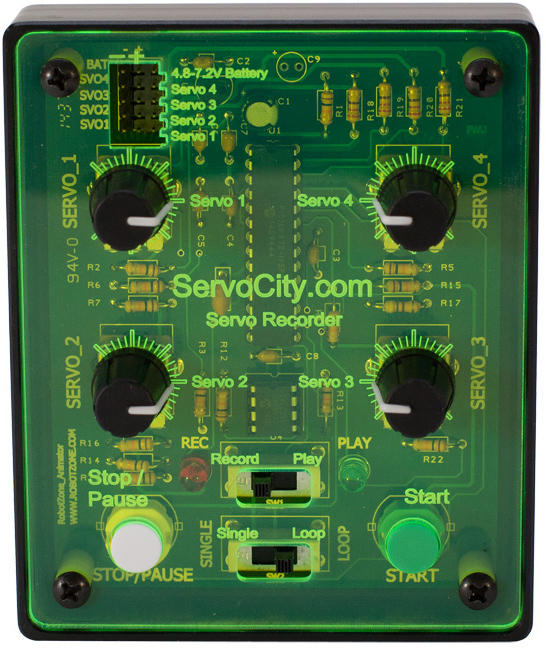 Under the "Let's Make It Move!" section in the article, I wanted to add this option: to use a recordable servo controller like the one offered by ServoCity and shown in the photo here. It can record the movements of up to four servos and then play them back. Just like when using the Parallax board for both hands, you will need to pair up the pinky and ring finger servos.
Steve Koci