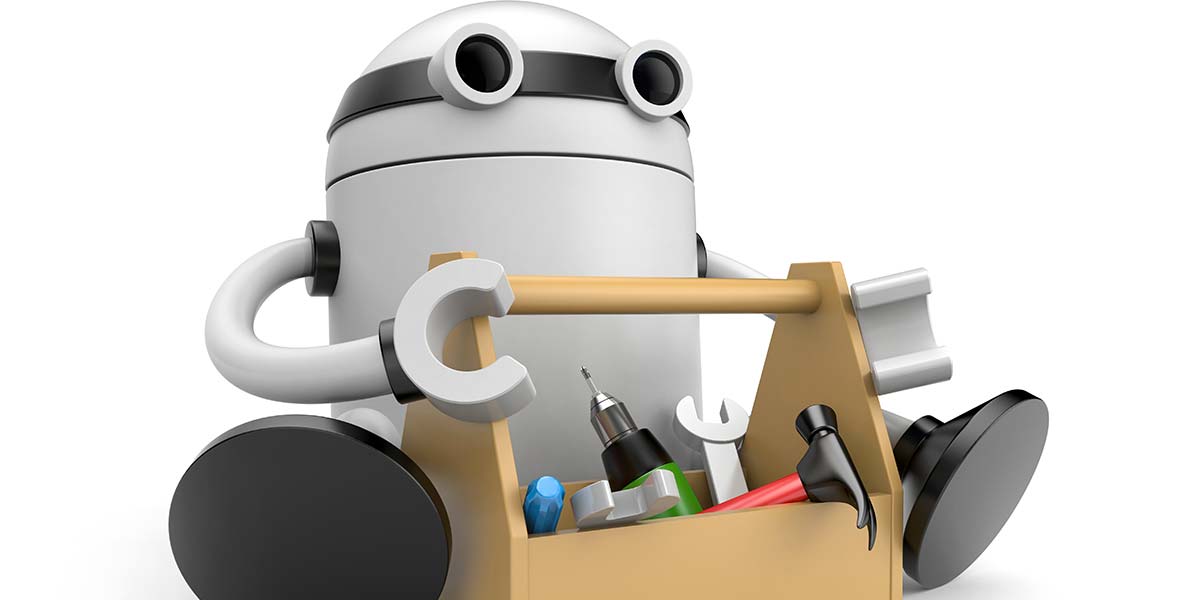 Downsizing: Robots and the Tools to Make Them
By Bryan Bergeron View In Digital Edition
---
I just finished going through my three tool drawers, cleaning and oiling my go-to tools, and removing tools I haven't used in over a year. My theme seems to be downsizing.
I haven't touched a tool to handle a bolt or nut or drill a hole greater than 1/4". As a result, I have about 40 pounds of very expensive wrenches and bits that aren't likely to see the light of day.
Perhaps it's because I've been working more with quadcopters than with carpet roamers over the past few years, or maybe it's because I rely heavily on my 3D printer. For whatever reason, I don't deal with heavy steel or aluminum anymore.
Looking back at my expenditures over the past year, I've invested in miniature oilers (Bergeon; $8 each), fine forceps (Dumont, $35 each), and magnifying equipment (Bausch & Lomb, $10 for a 4x loupe).
As I've noted in the past, my go-to for small tools is the watchmaking community. I've had good luck with Otto Frei (www.ofrei.com) which has a decent selection, but require an $18 order minimum and only offer expensive shipping options.
On the workbench, I've put away the 200 lb drill press in favor of an inexpensive Dremel press, simply because I don't need the power and noise of the larger unit. Moreover, I've reclaimed precious workspace in the process of downsizing.
The same goes for my handheld drill. I now use a compact cordless drill (Milwaukee) instead of a 3/8" corded monster of a drill that can chew through concrete.
I've also downsized my tool and parts storage. In place of three sets of red metal "machine shop" drawers designed to hold massive socket sets and wrenches, I picked up a used wooden machinist's tool chest by Gerstner & Sons on eBay. It fits on my workbench, has felt-lined drawers that cradle my delicate tools, and gives me more room to work. I moved the large metal drawers — together with many of the heavy-duty tools — into the garage for working on the car and lawnmower.
Working on smaller lighter robots with a 3D printer in the shop also means there's less in the way of stock. I've moved the heavy aluminum and copper sheets and brackets out of my shop and replaced it with spools of PLA and ABS plastic.
There's still lots of copper wire on spools — that's one item that hasn't changed much with the downsizing.
How about you? Have you considered downsizing your robotics platforms and tools? Unless you're into the heavyweight robotic battle bots, there's a lot to be said for moving to lighter platforms and tools.
Moreover, if you're new to robotics, then now is the time to consider where you're going to invest your time and resources.
If you start small — as in small robots and the tools needed to make them — then you could fit all of the production tools on your desktop.
That's a plus if you're a student, living at home, or simply don't have the space for traditional shop tools. SV
---