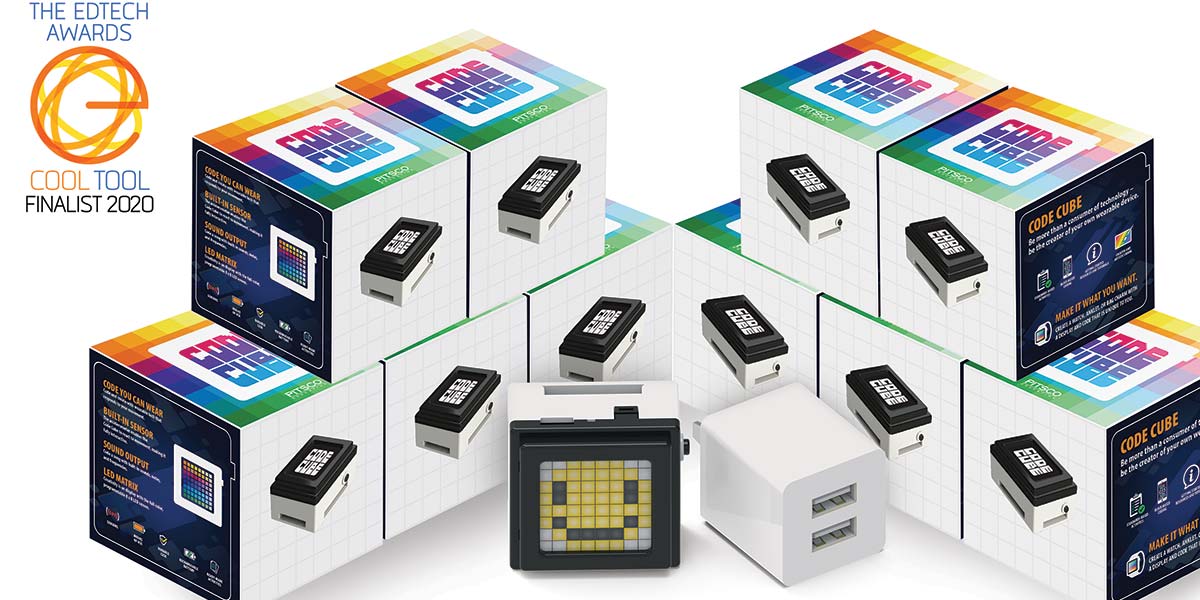 Code Cube Gives Students Control in Any Environment
By Corinne Pachl View In Digital Edition
---
There's no doubt that 2020 has forced the education world to be more flexible than any year prior. Teachers and parents have to fill roles they never expected to, and students must navigate this new territory of virtual or blended learning while still trying to succeed at school. While students who learn best via lecture, reading, and testing might not find hybrid or all-virtual learning to be too difficult, the students who learn best in groups or by doing hands-on activities might be struggling to keep up — especially when it comes to learning coding and robotics concepts. How can they gain knowledge and 21st-century skills when they can't be in their ideal in-class environment or physically interact with the components and their classmates?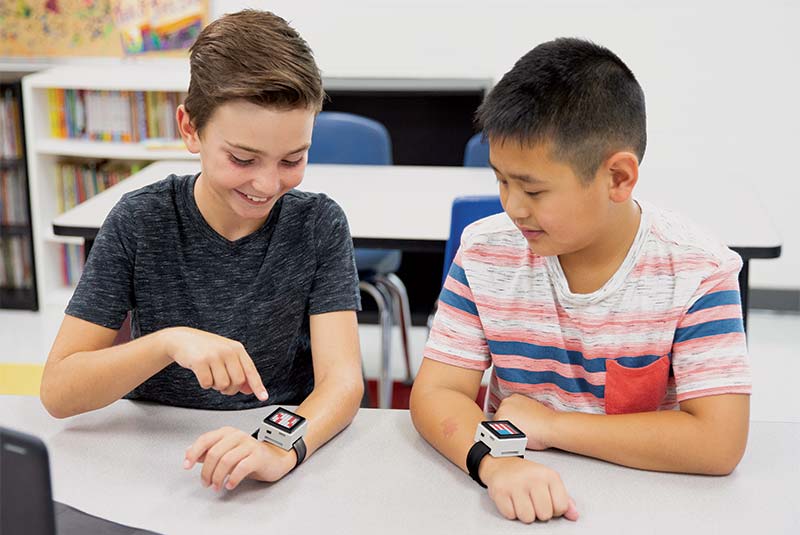 ---
It's not an easy question to answer, but PITSCO Education has been on the case since even before COVID-19 struck. In 2019, PITSCO released a brand-new piece of educational technology: the Code Cube™ — a codable wearable that students can use to not only explore the realm of block-based coding, but also flex their creative muscles.
This little device was designed to let students of elementary age and older download their own coded sounds and images from the Code Cube's web-based app to the interactive, colorful 64-pixel screen and then wear it around on the included snap wristband or in any other form they can imagine. It's an intuitive educational device — the skills to use it are easy to pick up. Best of all, it's ready for in-school, at-home, or blending learning environments from the get-go.
Success for Every Stakeholder
Numerous teachers and parents can attest to Code Cube's ready-to-use nature and more. Mary Oliver, special education teacher turned homeschooling mom in Sylva, NC, writes on her blog, Entirely at Home: "My boys (8 and 10 years old) were so excited to get the Code Cube. When we got it, they immediately opened it and connected [it] to the computer! I didn't even have time to look at the instructions before they had seen the website on the box. They immediately connected the Cube correctly, [went] to the correct website, and started experimenting with the code app completely by themselves. I love that this device is simple enough for them to use independently."
Natalie Vanderbeck, a Grades K-5 teacher at George Nettels Elementary School in Pittsburg, KS, also found in her after-school program that Code Cube is super user-friendly for students and facilitators of all ability levels. Because of its minimal hardware, it's perfect for individual use, and it's nowhere near as intimidating or as time-consuming as coding and manipulating a whole robotics set.
Like Oliver, Vanderbeck's class was able to see the results of their code within minutes of opening the box. "The app is so easy to use that students just jump right in," she said. She even mentioned that all her students — who had a range of academic levels and knowledge of technology — found success with Code Cube. According to Vanderbeck, the customizable display helps students "connect to their interests and, in turn, connect their interest to coding."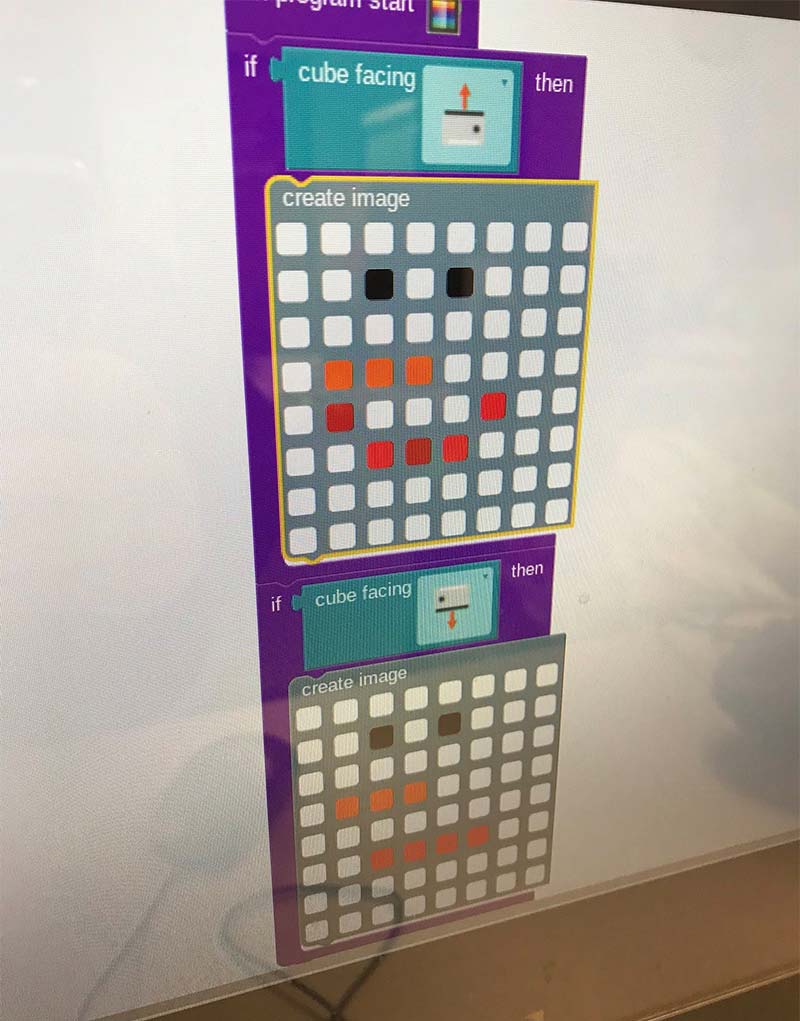 Photo courtesy of Natalie Vanderbeck.
---
Teachers who already have a strong knowledge base of coding concepts will find it a snap to come up with a multitude of real world and classroom applications for Code Cube. And, on the flip side, teachers who struggle with coding and other STEM concepts can rely on the teacher's guide (which can be downloaded for free) to provide guidance and instruction as well as standard correlations to ISTE, NGSS, and Common Core. This guide is especially handy as it has vocabulary words and open-ended challenges in addition to explicit instructions for 10 base activities. Videos corresponding to the guide are also available, which provide yet another resource to ensure student success.
Preparing Students for the 2030 Workforce
The 2030 workforce is in elementary school today. These students are absolutely immersed in the digital world. Consider how Google and Alexa operate their bedroom lights and tell them stories, the Internet can answer any question relevant to their childlike mind within a fraction of a second, and games are merely at their fingertips. Now, the digital world houses so much of their schooling too. While the tech of the future becomes the tech of today, young children have innumerable opportunities to push beyond the boundaries of instant gratification.
Devices like Code Cube give students a starting point to take control of their learning. Just one example is that coding develops abstract concepts such as pattern recognition, which can create brain pathways essential to solving highly complicated problems later in life. And, while the ability to create if-then statements won't be necessary in every workplace, having decision-making skills and being able to predict the outcome of a choice will certainly translate to any person's path.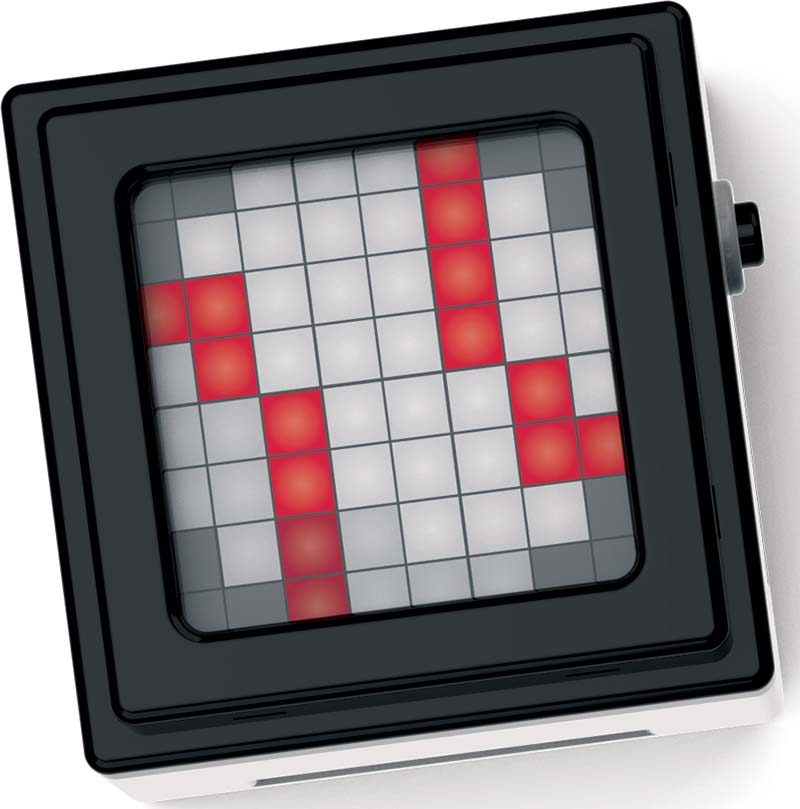 ---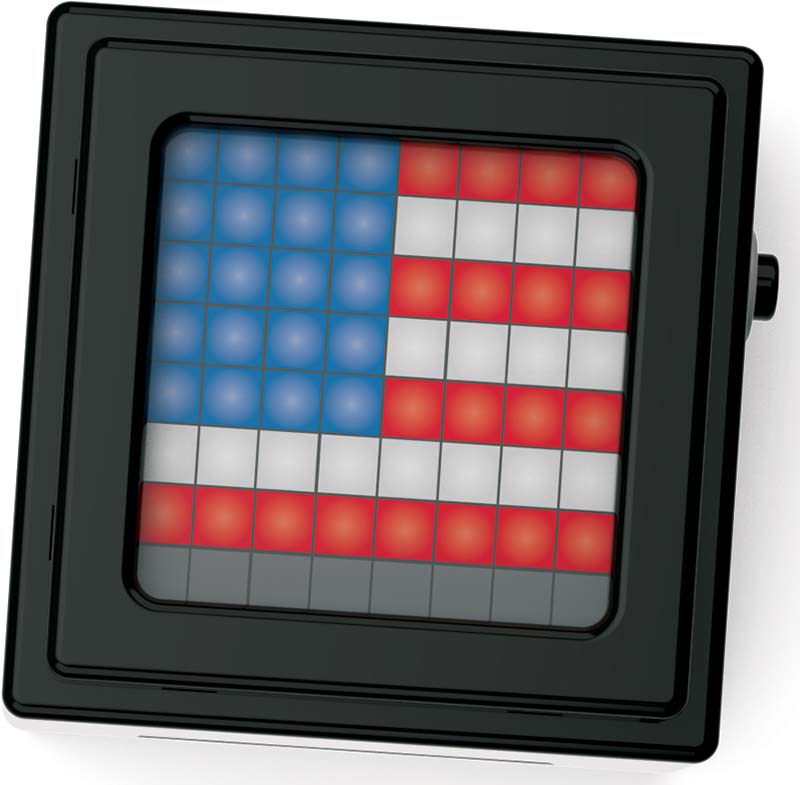 ---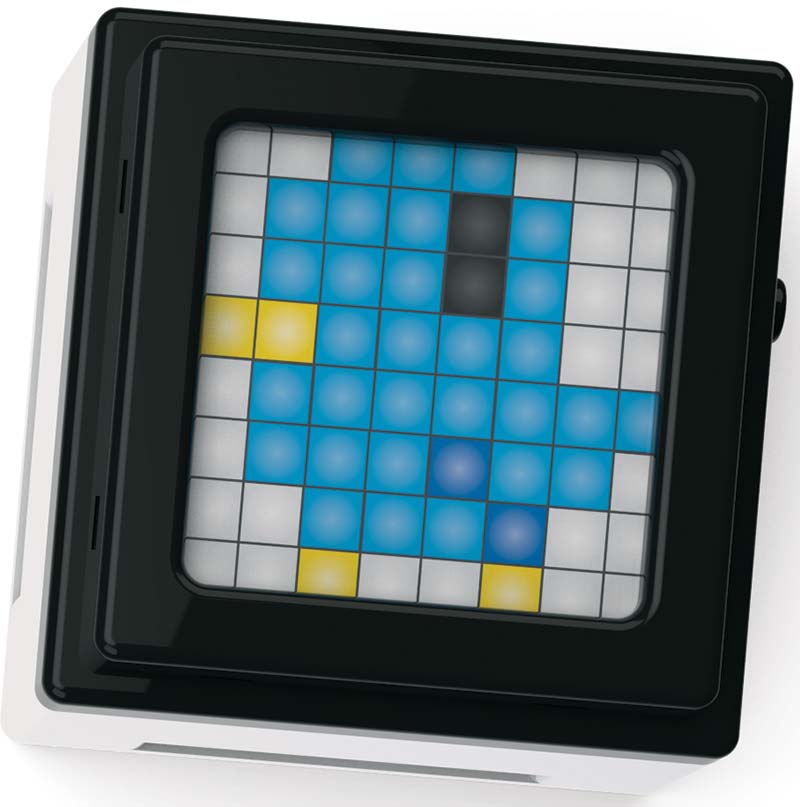 ---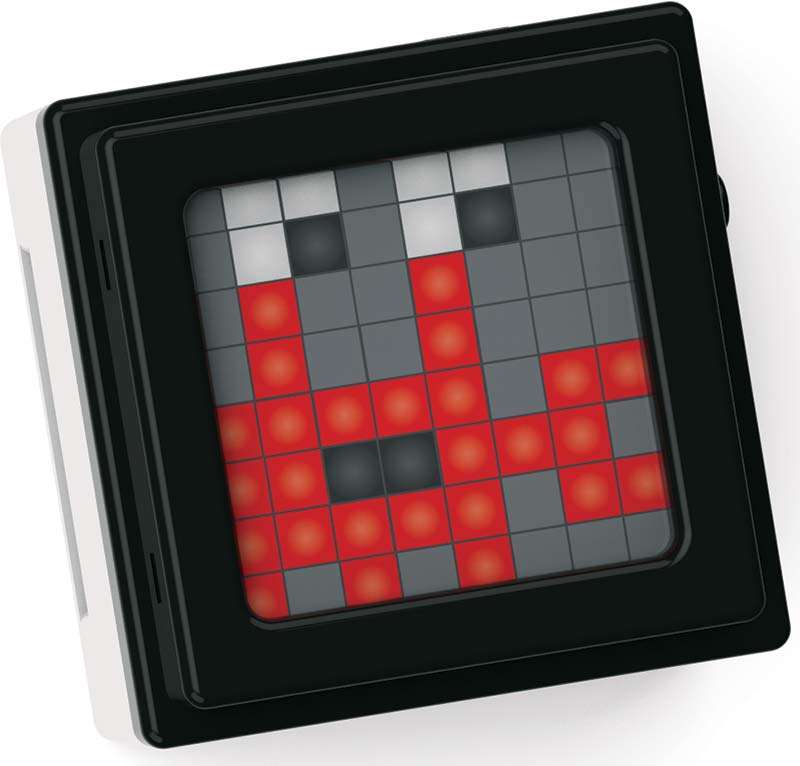 ---
The thing is with Code Cube students have a great time and they gain coding skills. They even develop their social-emotional learning. They most likely don't realize that they're doing all this while simultaneously preparing to face the complications of the real world — the world that they'll enter after they graduate.
The idea behind Code Cube is the development of student's computational thinking and problem-solving. As students take ownership of this one piece of their education and creativity, they learn that it's okay to fail and that success isn't always defined by a teacher's rules. Code Cube lets them define success for themselves.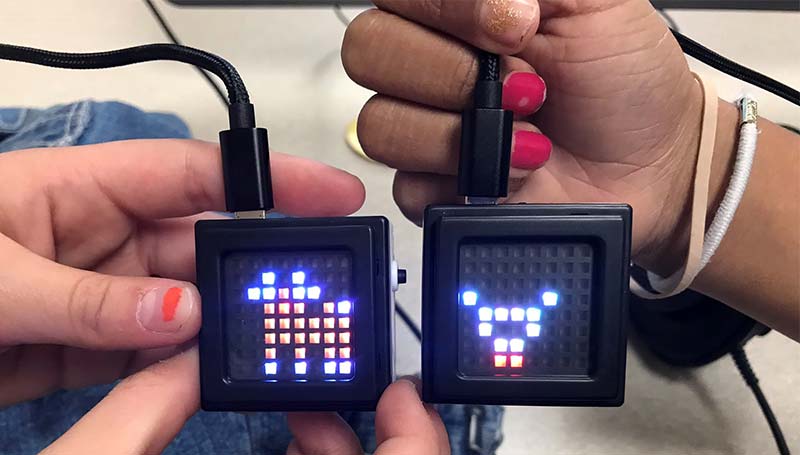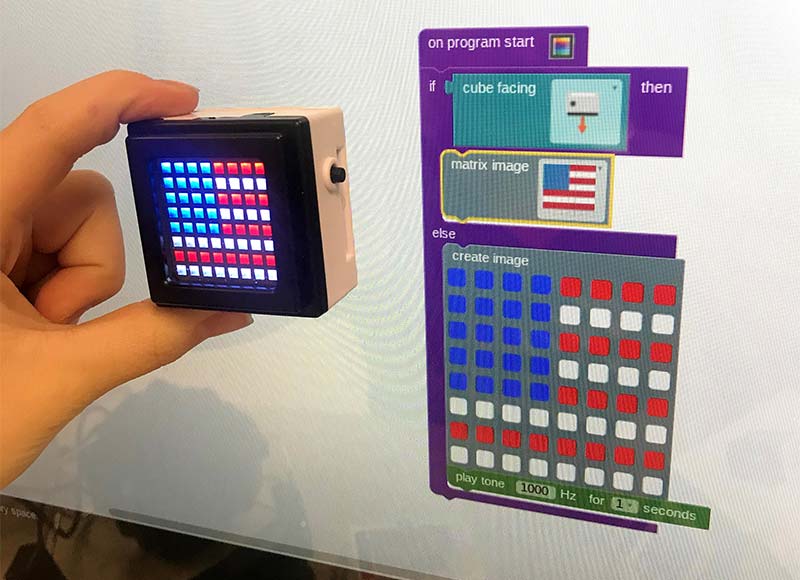 Photos courtesy of Natalie Vanderbeck.
---
Return to Vanderbeck's classroom, where, as students searched for direction and clarification, she reminded them over and over, "You're in control. You get to tell it what to do." She used the Code Cube to push them to define success for themselves, provide them opportunity to explore their own creativity and critical thinking, and — most importantly — give them ownership of their own individual learning.
If you think Code Cube could benefit a student in your life, or if you're interested in learning more about what other coding and robotics solutions PITSCO Education has in store, check out Pitsco.com/Shop/Code-Cube. SV
---
Corinne Pachl wears many hats as the editing coordinator for PITSCO Education, acting as a resident wordsmith as well as a diplomat between the company's various departments. She has been fascinated by the history and structure of words and storytelling since childhood, which led her to graduating from Truman State University in 2016 with an English degree and Classics minor.
---