Servo Magazine ( 2020 Issue-3 )
BioFeedback (03.2020)
---
Cheap Linear Sensor
Regarding the Linear Actuator articles, for a cheap linear sensor that is pretty accurate I use a strip of laminated paper. The paper has a grayscale printed on it from dark to light, and the QRE can read the density of the scale and return a positional value.
I developed this because there was very few cheap linear sensors.
David Boccabella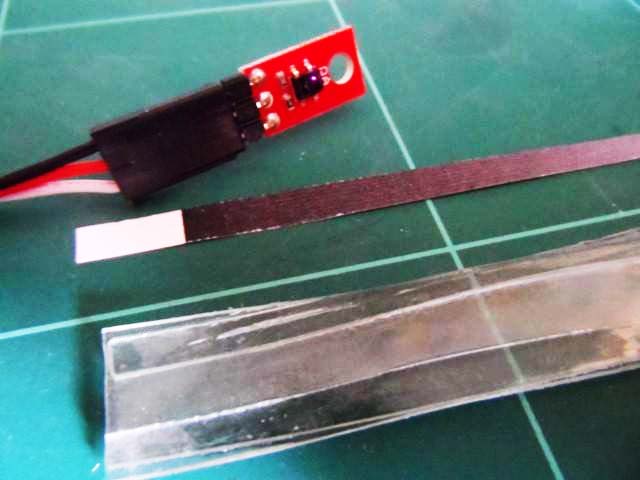 ---
Simpson 260
As mentioned in Issue-1 2020's Mind/Iron column, I've had my Simpson 260 for about 50 years and it's still one of my favorite measurement tools. To prevent internal battery-contact corrosion, I recommend people put a "key" tag on the handle and label it with the last battery changed date. Owners should replace the batteries every year or so.
Jon Titus
---
Over My Head
This is not intended to be a negative comment. It's just that this article for beginners in Issue-2 2020 was way over my head. Even with a college tech degree, I must be a pre-beginner. The author appeared to be explaining things well enough, but it was all Greek to me. However, I do understand gears and such like the ad on the inside back cover. Guess I'm 50 years too old.
Harry Noble N8CYS, retired PE
Xenia, OH
Thanks for the comments, but be prepared. I hope to put together a series of articles on AI for beginners.
Bryan Bergeron
---