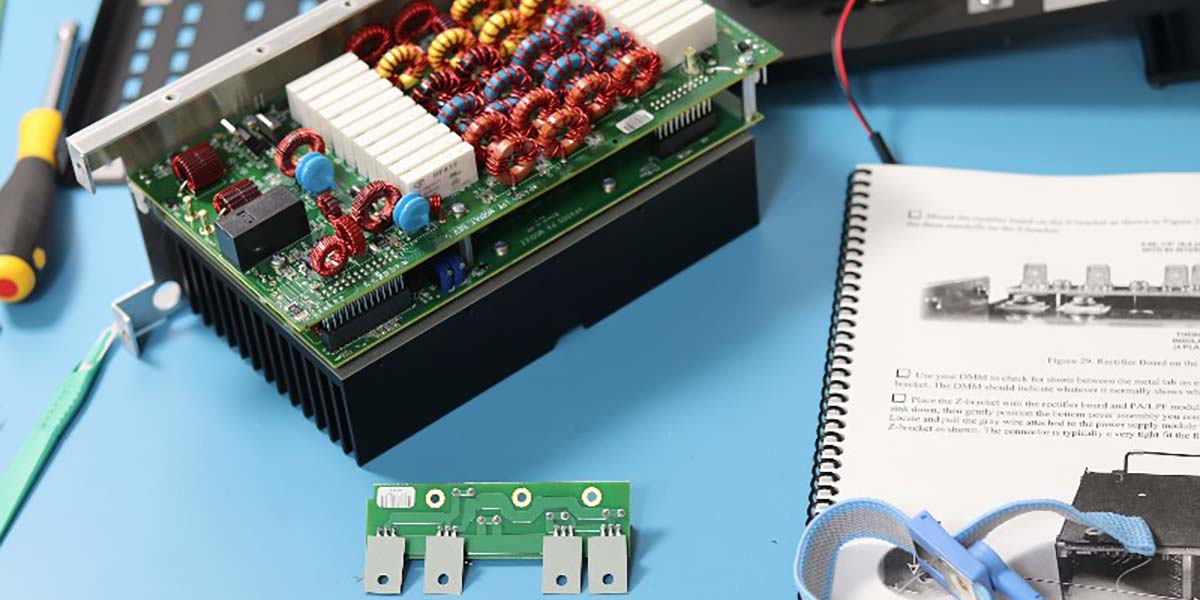 Servo Magazine ( 2019 Issue-2 )
A Renaissance of the Kit Building Era?
By Bryan Bergeron View In Digital Edition
---
A cornerstone of my early education in electronics was a series of electronic kits from the HeathKit company. I'm not talking about a plastic breadboard of flashing LEDs like the kits once sold by RadioShack, but real electronics: Test equipment, including oscilloscopes and digital multimeters; amateur radio transmitters, transceivers, and amplifiers; and, of course, the line of HERO robots. I was smitten by the HERO 1, and hooked on robotics for life.
Although the HeathKit brand has been resurrected, its offerings are limited to a handful of consumer-oriented kits (www.heathkit.com). In the dwindling electronic kits market (which once included companies such as Ramsey Electronics), at least one company has retained and perhaps evolved the DNA of the original HeathKit.
I'm talking about Elecraft (www.elecraft.com), founded in 1998 by two amateur radio enthusiasts. The company offers a variety of sophisticated high-end kits for test equipment and amateur radio. There are no LED clocks sold here.
I've purchased and built several of the Elecraft kits to-date: a 100 watt transceiver/general coverage receiver (K3S) that covers two meters as well as the high frequency (HF) amateur radio bands; a spectrum analyzer (Panadapter) that provides a real time view of activity on the radio spectrum and view of the transmitted waveform; a 500W linear amplifier (see photo); and a 500W automatic antenna tuner.
There are no robots offered — although you could argue that the automatic antenna tuner performs a dangerous, dirty, and dull job of switching inductors in and out of circuit to find the best impedance match between the transmitter stage and the antenna system.
The Elecraft kits are top notch in several aspects. One is price. These kits are at least as expensive as finished products from the big-name manufacturers. For example, the Elecraft Panadapter alone costs as much as one of my Icom IC-7300s — a complete transceiver that contains an integrated panadapter.
The other consideration is quality of build. There's no skimping with these kits. They may cost as much or more as similar equipment from the big-name companies, and there's good reason. The components are top notch, and each board is fully tested and burned in before shipping out to customers.
Finally, there's the nature of the kits. With a few exceptions, the kits are modular for both expansion and upgrade. Take the K3S transceiver. The amplifier, power supply, and automatic antenna tuner boards are separate and independently upgradeable.
I could have purchased the transceiver with, for example, a 10 watt power amplifier board, which I then could have upgraded to 100W. Instead, I purchased the kit with the 100W amplifier option.
Similarly, if I had purchased an earlier K3S transceiver, I could have made the board swaps to bring the system on par with the current K3S model. It's this modular approach to construction and maintenance that I'd like to relate to the SERVO community.
It would be an excellent approach to robot building to ensure longevity of the product and to ease the burden of redesign.
When it's time to upgrade a classroom robot to address the needs of a more advanced audience, one would simply swap out a board and download new firmware. Quality of build and maintainability aside, I'd still opt for a kit over a ready-made device. It isn't about cost-savings.
Elecraft offers prebuilt and fully tested units for $100-$200 more than their kits, but I'll have none of it. It's about spending tens of hours getting to know the insides of a transceiver or amplifier. Of knowing how to get to the internal fuses and the power transistors, and that two sizes of Phillips head screwdrivers are all you need to completely tear down a device.
I was never into the "black box" approach to electronics. I have to know what's inside. I believe there are enough robotics and electronics enthusiasts that share the same need to know to keep the kit building market alive.
For that reason, I'll do what I can to support the cause. I'm already thinking about my next kit. How about you? SV
---