Posted in: SERVO Blog (01/24 at 01:00 PM)
Cloud Robotics Hackathon
Embrace the era of social machines by participating at the first Cloud Robotics Hackathon, a full weekend of hacking and learning about cloud-robotics and social machines. By using web services and readily available programming tools we invite hackers, programmers and tinkerers to create fun and useful robotic behaviours. Want to know more? See more information about the event, and register your teams or organize your local hackathon.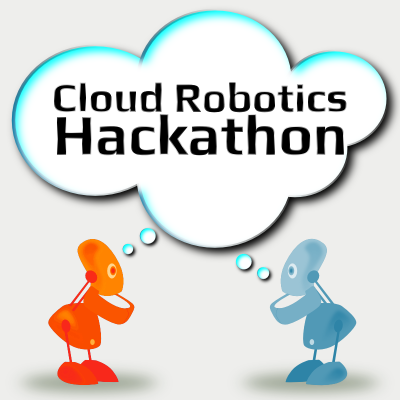 What is the most efficient way for a geek to have lots of fun with other fellow geeks while making awesome robots? It is probably participating in the Cloud Robotics Hackathon, where you get to hack for a full weekend on robots in order to make them do cool and useful stuff using the power of cloud-computing.

Getting started in robotics may seem intimidating but fear not. If you have the basic notions of programming, and understand that an actuator moves things and a sensor senses the environment, then you can start hacking robots right away.

Excited about making robots? Register your team now!

In order to participate in the Cloud Robotics Hackathon one gathering per city is allowed. If you want to register your city and organize a gathering, please fill the registration form.
Sample Project

For those interested in knowing more about ROS, Android and Cloud Robotics, we recommend watching this video from Google IO 2011 (it is 40 minutes long but it is definitely worth it).

[Source] Cloud Robotics Hackathon
Comments